26/05/2023

|

Sesotec
Sesotec celebrates World Food Safety Day
Extensive program on June 7, 2023 in seven showrooms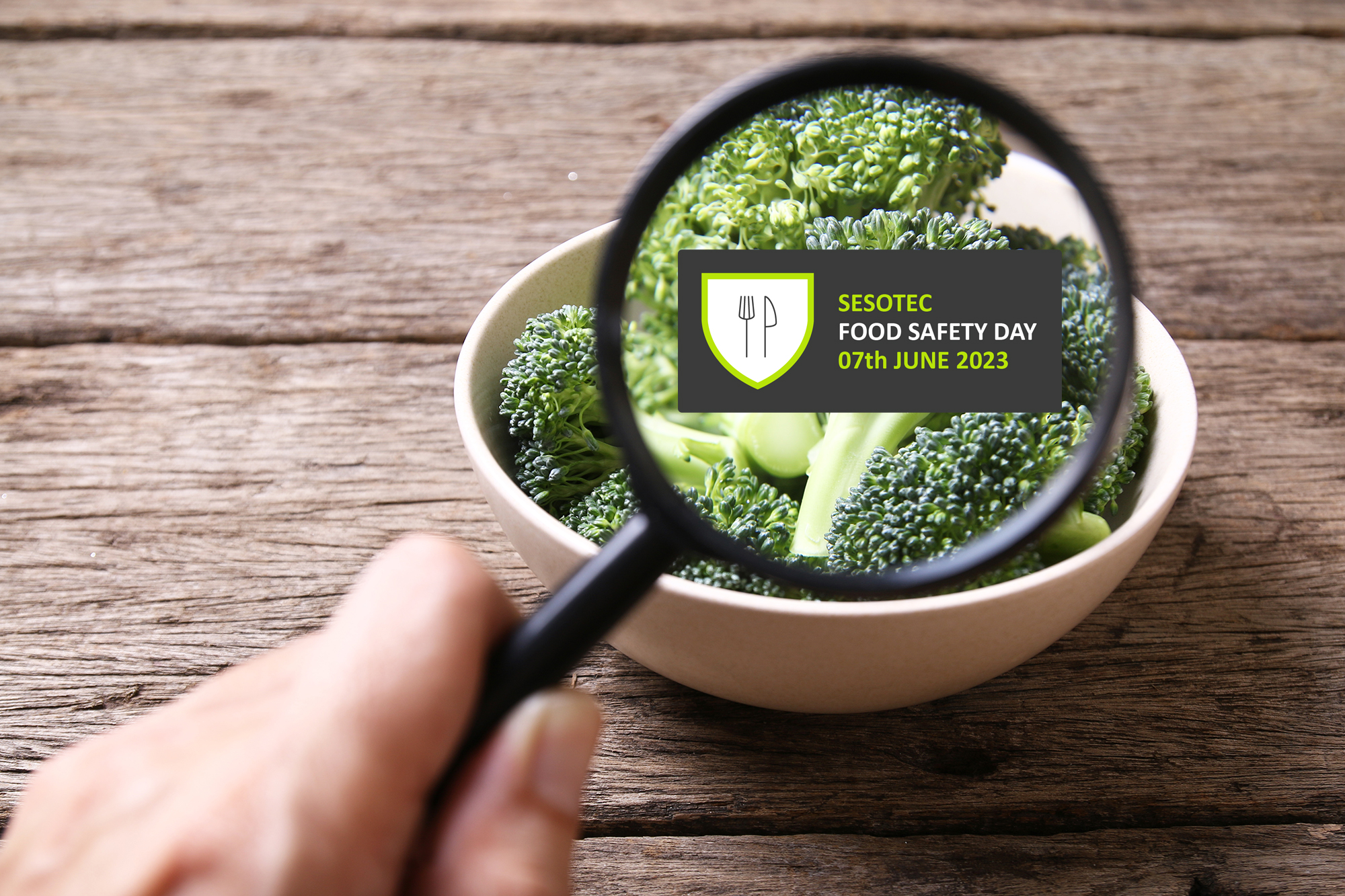 Around the world, World Food Safety Day will be celebrated on June 7, 2023, to raise awareness and initiate actions to help prevent, detect and manage risks in food production and processing. This contributes to increased food safety and thus human health, economic prosperity, efficient production and sustainable development. World Food Safety Day (WFSD) is an initiative of the World Health Organization (WHO) and the Food and Agriculture Organization of the United Nations (FAO).
Helping to produce safe food profitably while wasting less with smart technologies and services has always been Sesotec's mission. To raise awareness of the importance of 'Food Safety', Sesotec will participate in World Food Safety Day on June 7, 2023 with events in seven showrooms worldwide (Dorsten/Germany, Milan/Italy, Rennes/France, Pune/India, Bangkok/Thailand, Guelph/Canada, Bartlett/USA).
Sesotec will offer discussions on the status quo of food safety, foreign object detection with X-ray systems and the latest innovations in metal detection with artificial intelligence (AI), among others. Also presented will be features of the Sesotec Compliance Package, which ensures product safety and compliance at all stages of production.
To register for the free events at Sesotec showrooms, visit www.sesotec.com/emea/en/lp/food-safety-day