27/09/2021

|

Sesotec
Fakuma 2021: Sesotec solutions for closing the plastics loop
High-tech metal separation, material analysis, and service ensure product purity and increase profitability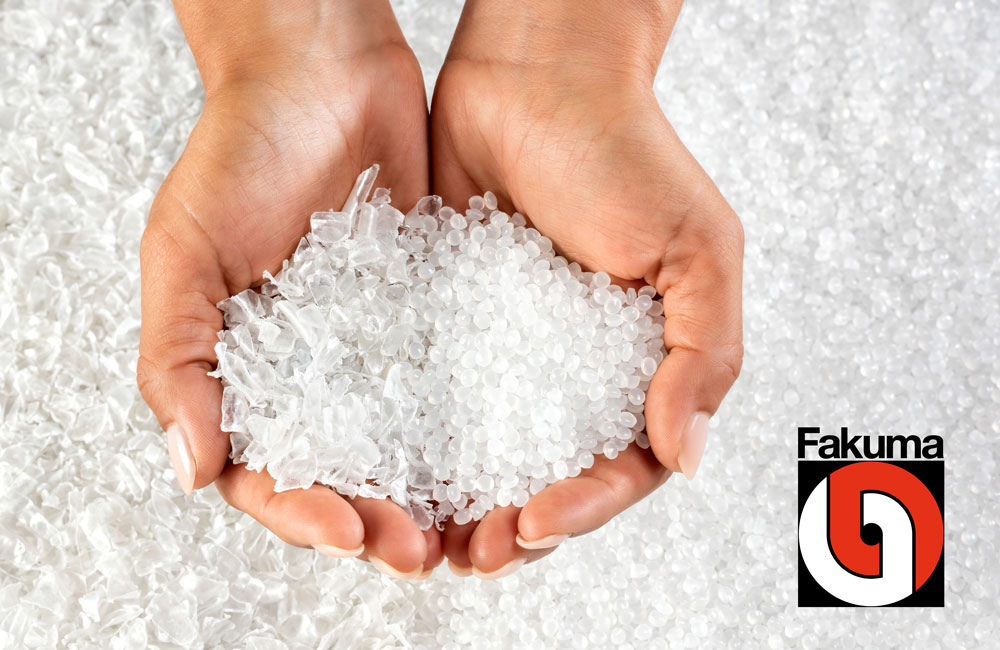 From October 12 to 16, Fakuma 2021 is coming to Friedrichshafen, Germany and Sesotec GmbH will be in attendance at Booth 1302 in Hall B1. Under the motto "Material purity in all process steps of the circular economy", Sesotec will be presenting technologies and services that help plastics manufacturers, processors, and recyclers achieve circularity and efficiency in their production. Trade show highlights include the FLAKE SCAN material analysis system and the debut appearance of the mobile RE-SORT metal separation unit.
In addition, Sesotec will present its PROTECTOR metal separator in combination with a SAFEMAG magnet system and GF metal separator. The trade show booth will also feature information about using OPC UA to network production landscapes as well as information about Sesotec's comprehensive services.
Ensuring highest flake quality with the FLAKE SCAN material analysis system
The quality of plastic flakes and regrind is crucial in determining whether plastic processors and manufacturers can profitably use and sell plastic recyclate. But manually, visually, or thermally analyzing randomized samples of material batches involves a great deal of effort. Sesotec developed the FLAKE SCAN analysis system as a more efficient solution. The FLAKE SCAN analysis system delivers data that can be immediately leveraged to make decisions about whether plastic flakes and regrind are pure enough for profitable use. It can also provide insights into the effectiveness of an entire recycling process and helps to ensure individual plant components are functioning as they should be.
Recycling experts from the Sesotec Sorting Division will be on hand at Fakuma to answer any questions about material analysis with FLAKE SCAN or any other plastic sorting systems.
RE-SORT boosts material efficiency
In addition to its negative impact on the environment, the loss of granulate during production means productivity losses for plastics manufacturers and processors. Material ejected by metal separators often contains a high proportion of metal contaminants that must be disposed of, incurring further costs and value loss. The new metal separation unit RE-SORT makes it possible to clean plastic granulate so as to reliably remove any metal contaminants. The plastic materials can then be recovered for reentry into production.
Metal separators for different types of material conveyors
Metal separators prevent metal contaminants from entering plastics machinery where they could cause clogging and damage. Fakuma attendees have the opportunity to see how slow-moving or stagnant material columns are screened by the PROTECTOR metal separator in combination with a SAFEMAG installed directly above the material feed of an injection molding machine. In both vacuum and pressure conveyance systems, GF series metal separators can be installed horizontally, vertically, or at an angle. Even at high conveying speeds, GF metal separators ensure metal contaminants in granulate are reliably detected.
Machine networking with INTERLINK and OPC UA
With INTERLINK, plastics industry businesses can integrate Sesotec metal detectors and separators into central control systems. INTERLINK uses OPC UA to ensure secure and efficient data exchange, making it possible to drive a targeted increase in productivity with central process analysis. It enables monitoring and control capabilities within the existing company network. Using cross-device data comparison, INTERLINK is able to quickly detect errors and machine attrition.
Last but not least, Sesotec will also use the trade show as an opportunity to present information about its comprehensive service portfolio.