21/05/2021

|

Sesotec
E-Book: Food Safety - What food processors need to know
---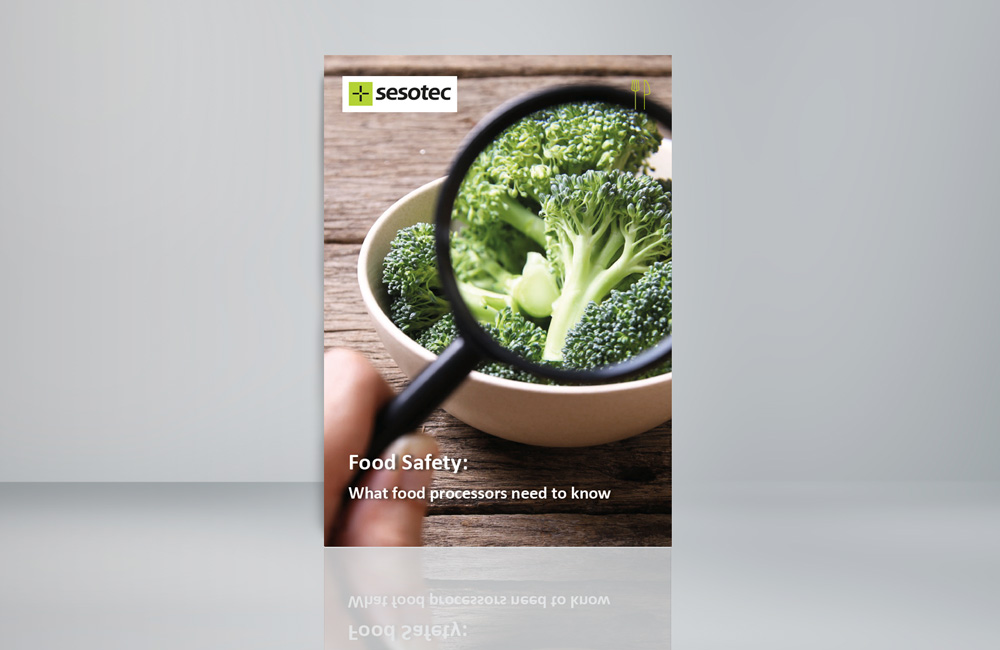 As the world population grows and global living standards rise, the food industry is confronted with a number of challenges and opportunities. Expectations are higher than ever. Food products must not only taste good, but must also fulfil demanding requirements for safety, quality, and availability. In order to adequately meet these demands, food production is reliant on new technologies, automation, and digitalization.
Improved food safety is one of the crowning achievements of the modern food industry. Comprehensive quality management systems make it possible to uphold the strictest food safety standards at all times. Through risk analyses and systematic controls, food industry businesses take seriously their responsibility to ensure the safety and quality of their products.
Industrial food production also faces issues of resource scarcity. Sustainable managementsolutions will be key to the long-term economic success of food industry businesses. Losses in the production process involve costs and waste, presenting problems with both economic and ethical consequences.
Last but not least, the food industry is among the most regulated industries in the world. Manufacturers and processors must comply with a multitude of laws, rules, regulations, ordinances, and guidelines in order to produce and market foods in different regions.
This e-book is meant to offer a comprehensive overview of the varying and influential factors shaping the future of food manufacturing and processing. We hope you find many valuable and interesting pieces of information inside.
---