04/09/2018

|

Sesotec
Advanced Functions and Capabilities of X-Ray Technology
Advantages of x-ray inspection systems for the detection of foreign bodies in the food industry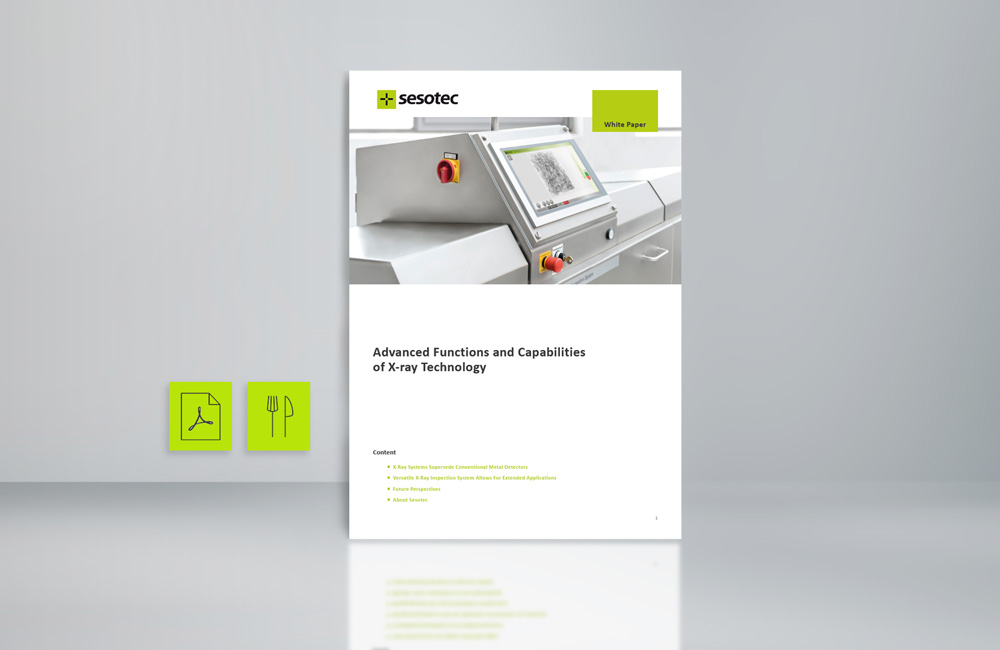 Quality inspection is an indispensable element of responsible manufacturing and packaging of food products. It is imperative to maintain high quality and ensure consumer safety with food and health products.
X-Ray inspection systems have become more common for such applications in the food and pharmaceutical industries in the past years. They offer an advantage over conventional metal detectors because X-Rays can detect not only a wide variety of foreign dense materials but also can-do with a much higher detection resolution.
In this White Paper we show you the key benefits and diverse application possibilities of x-ray technology and how these systems help you to ensure your product quality.
Download our free white paper here: