07/12/2020

|

Sesotec
Sesotec India Ltd. is awarded the "Delhi Shresthashree" prize
Award for outstanding achievements in overcoming the Corona crisis presented by Mr. Ram Niwas Goel, Honorable Speaker of Delhi Legislative Assembly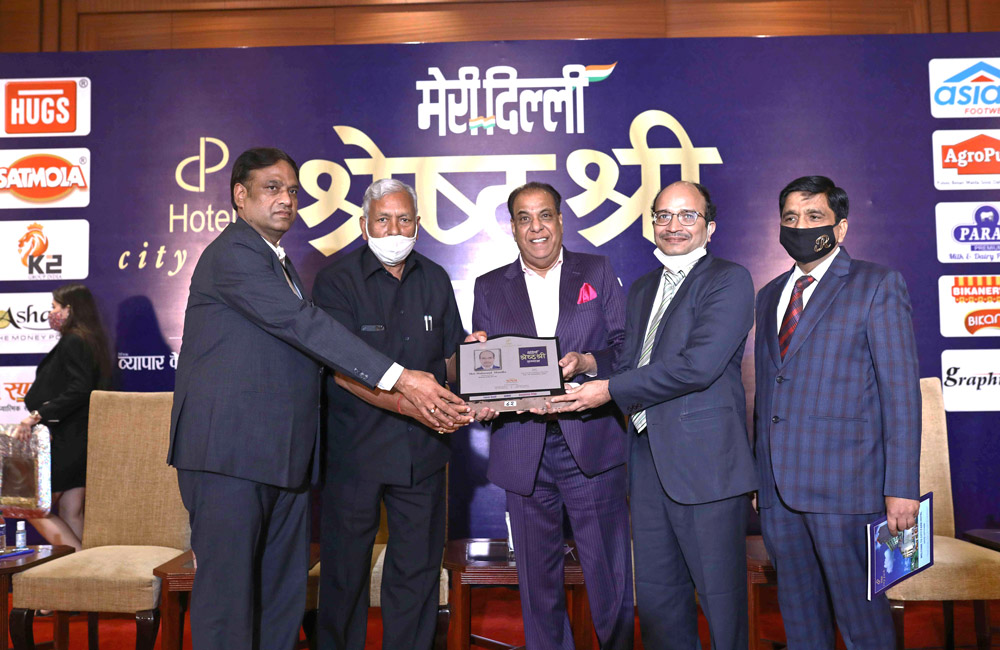 Makarand Mandke, Managing Director of Sesotec India Ltd. (2nd from right), accepted the prestigious "Shresthashree" award in New Delhi on November 7, 2020

The Indian NNS (National News Service) Media Group conducted a nationwide survey in India to find out how Indian and multinational corporations have responded to the difficult business situation worldwide caused by the Covid-19 pandemic since March 2020 and what has been done to overcome the crisis.
Sesotec India Ltd. was also selected for the survey by NNS Media Group. During the interview, Makarand Mandke, Managing Director of Sesotec India Ltd. informed about how the necessary precautions for the environment and employee health care were organized in compliance with the special rules and regulations issued by the government authorities. The management and the employees of Sesotec India Ltd. together faced the difficult situation during the Corona months and highly motivated with team spirit to the best of their ability to meet the customers' needs and the delivery schedules for the products. Sesotec India Ltd. achieved positive business results through this professional approach.
The Panel judged the actions and results of Sesotec India Ltd. as an outstanding achievement and awarded the company the "Delhi Shresthashree Sanman" (meaning "Top Elite Icon"). The award ceremony organized by NNS Media Group took place on November 7, 2020 in New Delhi. Makarand Mandke said at the award ceremony: "It fills me with joy and pride that Sesotec India Ltd. was selected for the survey and honored with the "Shresthashree" award. I would like to thank the entire Sesotec team, including the parent company in Germany, for their active support and encouragement".