22/02/2023

|

Sesotec
Sesotec opens showroom in France
Exhibition, training and office combined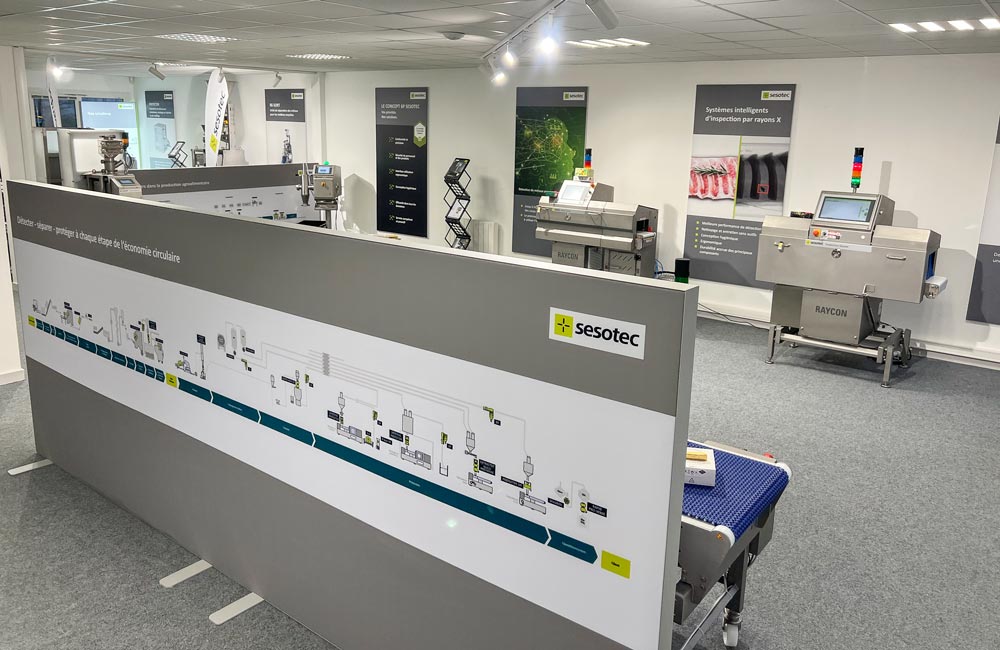 Schönberg-based Sesotec GmbH, one of the world's leading manufacturers of equipment and systems for foreign object detection and material sorting, has set another milestone in the company's success story with the opening of a new showroom near Rennes in France. The site in Brittany not only serves as an office for Sesotec employees, but also as an exhibition and training area for customers.
Sesotec has already opened a number of showrooms: China, Thailand and Italy. The latest one is in Rennes. The showrooms are equipped with a wide range of foreign object detection systems, which are also available for application training in the spirit of knowledge transfer. Whether using X-ray, metal detection - in some cases with AI - or magnetic technology, Sesotec's high-precision systems detect and eject foreign objects in the production and processing of food or plastics. Customers can be 100% sure that in Sesotec they have a competent and reliable partner who can provide solutions for every process stage in many applications. Production becomes more efficient, more profitable, more circular and more sustainable.
Johannes von Stein, Vice President Sales Food at Sesotec GmbH, explains the company's showroom strategy: "As part of our internationalisation and our efforts to serve our customers locally, in their local language, in their cultural environment, the showrooms send a clear signal: We are here to stay. With the opening of the new Sesotec showroom in Rennes, we look forward to helping our customers find the best possible solution for their production lines".
Customers can rely on fast assistance from trained sales and service personnel. Expert knowledge is concentrated in the French team. And Sesotec in France is set to grow: reinforcements are already planned for the office and local service - the latter to support and build on the expertise of the current service partners.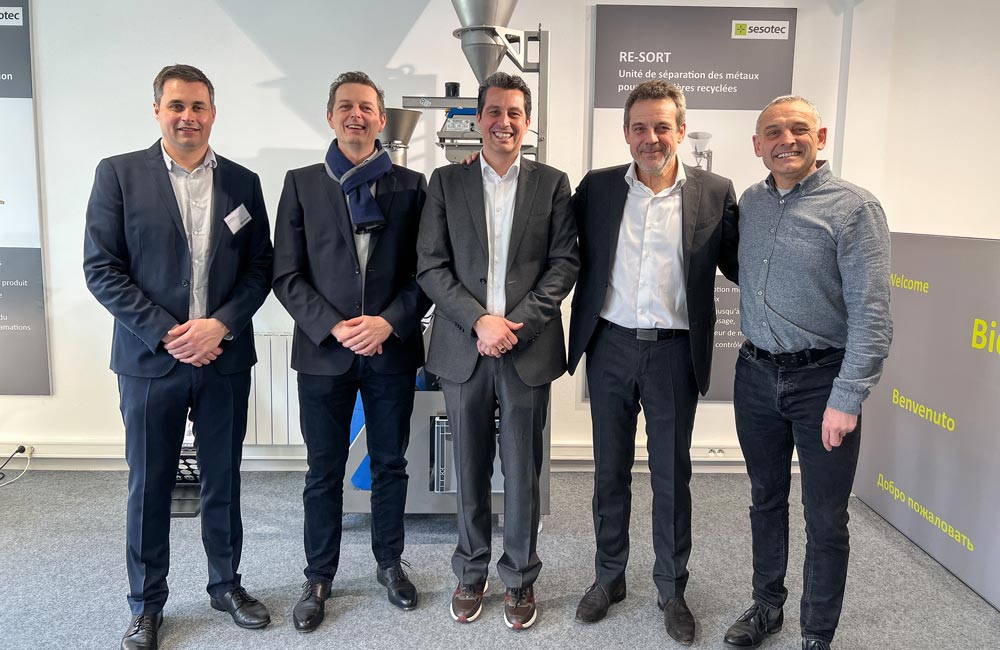 Happy about the new showroom (from left to right) Sesotec Regional Sales Manager Food Benjamin Tual, Managing Director MAT Technologic Laurent Convert, Sesotec Vice President Sales Food Johannes von Stein, Sesotec Area Sales Manager Food Fabrice Deutzer and Sales Manager MAT Technologic Emmanuel Richard (Photo: Sesotec GmbH)