03/11/2022

|

Sesotec
Fachpack/Powtech 2022: "It was definitely the right decision to present ourselves in Nuremberg"
Innovations in technologies and software solutions, high-level talks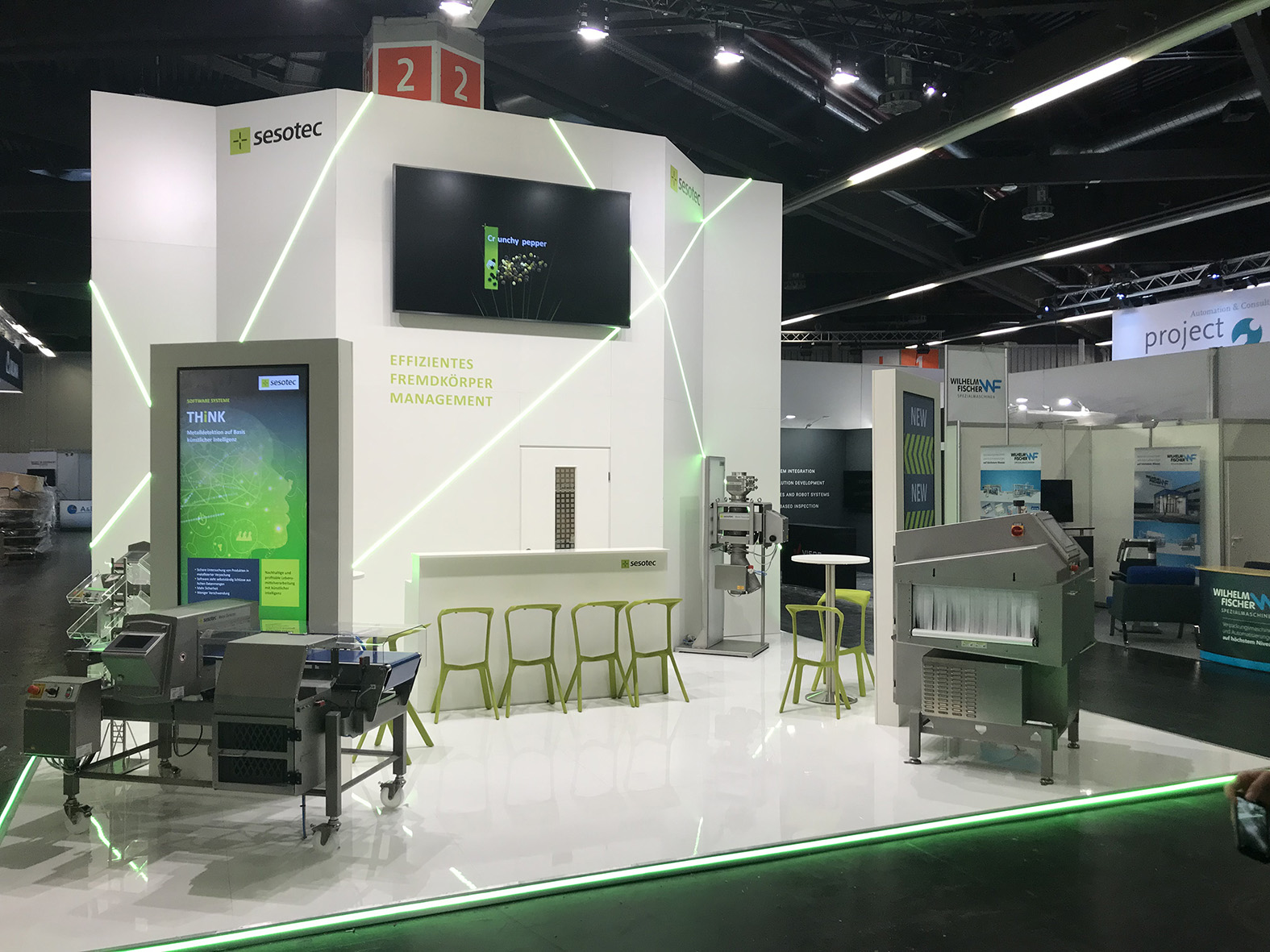 Sesotec GmbH, one of the leading manufacturers of equipment and systems for foreign body detection, material sorting and analysis, draws a positive conclusion from its participation at Fachpack/Powtech in Nuremberg. With the topics of foreign object management, resource conservation and sustainability burning on the nails of customers from the food and packaging industries, the quality of contacts and discussions at the show was high. Due to its expertise in both the plastics and food industries, Sesotec was able to present competent contacts and high-tech products for foreign body detection at both trade shows. Main highlights: the high-end X-ray inspection system RAYCON D+ HX, the VARICON metal detection systems with latest coil technology and the Compliance Package software.
"Must have" effect with visitors
"The "must have" effect with our customers was great, because we not only presented well-known foreign body inspection equipment, but also innovations in technologies and software," says Thomas Hellgermann, Product Manager Food at Sesotec. The Sesotec team is particularly satisfied with the high contact quality of the trade fair visitors. "The discussions were very intensive. Our team took a lot of time for consulting and this was excellently received by the customers and interested parties. The quality of advice at the trade show took place at a totally new level," says Hellgermann.
Sesotec was also present at Fachpack/Powtech 2022 with the Compliance Package, a new software. Many visitors took the opportunity to learn about the software's features. "Regardless of whether it was Audit Check, Sensitivity Prediction, Compliance Mode, Integrated Compliance Monitoring or Integrated Validation Process: our Compliance Package software was able to convince," says Hellgermann and concludes "Overall, the feedback from customers was consistently positive. You could tell from many of the visitors how much they were looking forward to the presence trade fair. It was definitely the right decision to present ourselves in Nuremberg. For us, the trade show was completely worthwhile."