31/03/2020

|
How better food safety technology can help minimise waste
Each year, nearly one trillion dollars' worth of food produced for human consumption goes uneaten. Of the tremendous amount of food wasted globally, roughly a fifth is wasted during processing and production. Industrial food manufacturers have both financial and ethical imperatives to reduce food waste within their facilities – but balancing these pursuits with rigorous food safety protocols proves to be challenging. Innovative food safety technologies can help to reduce pre-consumer food waste, boost profits and improve the overall quality and safety of industrial food products.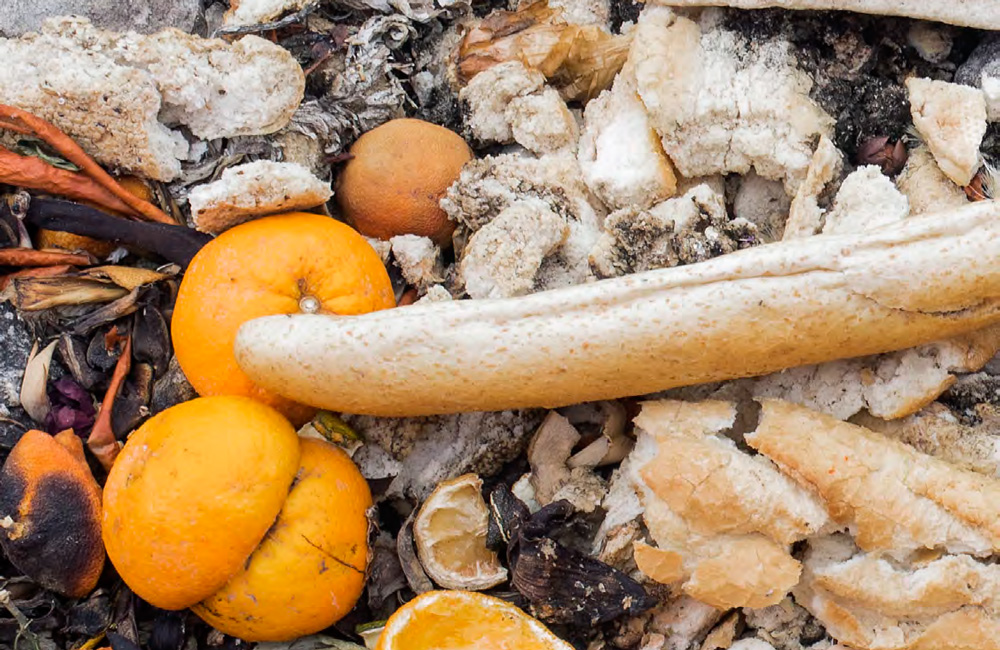 From farm to factory to fork, nearly 1.3 billion tons and 1 trillion USD worth of food products slip through the cracks of the global food supply chain each year. According to studies by the United Nations, roughly a third of all food products end up discarded, constituting a tremendous waste of natural resources, labour and capital, and amounting to a major source of needless greenhouse gas emissions.
In a supply chain that grows more intricate with each passing year, the problem of global food waste is not attributable to any single player in the food production life cycle alone. Food waste happens at every stage of food production and consumption, and the volume of waste differs dramatically by region. In industrial nations, the largest volume of food is wasted at the hands of end-consumers. In developing nations, however, the
FAO cites a lack of infrastructure to facilitate coordination
between farmers, manufacturers and distributors as the most significant source of food waste.


Share of Food Waste in Germany by Value Chain Sector - 2015 (Source:
bmel.de
pg. 4)

In developed nations, nearly a fifth of food wastage happens during manufacturing and production. Beyond the environmental impact of food processing waste, there is a sizable financial incentive for manufacturers to reduce food waste within their facilities. In the face of narrowing profit margins and a rising pressure to ramp up productivity in order to feed a growing global population, reducing industrial food waste may be a necessity in order to remain competitive in a changing market.


Causes of food processing waste
There are many causes of industrial food waste, some of which are avoidable while others are virtually inevitable. In terms of preventable and recurring waste, inefficient working procedures and inadequate employee training are amongst the major drivers of wasted food in manufacturing environments. A study by researchers at Brunel University London and Ghent University found that roughly 11 per cent of all food processing waste was due to routine human errors. However irregular and monumental product losses can also occur in the face of unforeseen power outages, natural disasters or unplanned downtime due to equipment failure.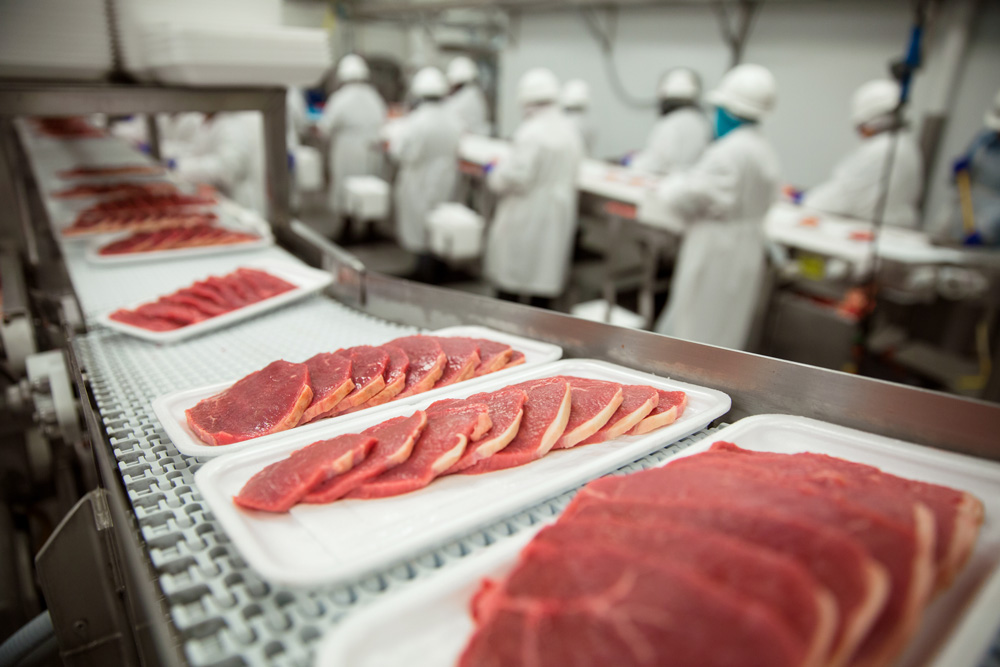 But paradoxically, food safety protocol is another major contributor to the problem of pre-consumer food waste. In order to ensure that no contaminated or otherwise defective products end up on consumers' plates, global food safety standards are designed to diminish risk at every turn. This means that even the slightest detectable chance of contamination within a product results in its rejection from the production line.


The role of food safety technology in reducing pre-consumer food waste
While a zero-tolerance approach to food safety risks is crucial to protecting consumers from foodborne illness and injury, unoptimised inspection systems may be wasting a disproportionately high amount of food. Between traceability issues, product recalls and false rejects, inferior food safety technology may be contributing to food waste problems.
Innovative contaminant detection and inspection technology makes it possible to both maintain compliance with rigorous food safety standards and minimise the volume of food discarded during manufacturing. Here is how improving the food safety devices within a manufacturing facility can help reduce food processing waste:


1. Early detection of contaminated products
End-of-line product inspection is a necessary feature in any food manufacturing facility, ensuring that packaged products are safe to continue their journey along the supply chain. But relying on end-of-line inspection alone to control for physical contamination in food products has several downsides. One of these downsides is a higher volume of food waste.
Food products may become physically contaminated at any juncture in the production line. It may even be the case that raw ingredients arrive at the facilities already harbouring physical contaminants. If there are no controls in place to screen for contaminants until the final stage of production, a contaminated food product may have made a complete journey through the manufacturing process before being identified and rejected. In this scenario, it is not just the contaminated product that is being thrown out, but also all the additional ingredients, energy and resources that went into its processing up until that point.

Product purity is best ensured when food manufacturing facilities implement a sophisticated, multi-tiered food safety concept in which food products are inspected at several critical control points along the production line. By integrating advanced detection technology at strategic processing junctures, such as at raw-ingredient intake and after mechanical processes like pulverisation, physical contaminants can be identified and rejected at the source. This not only provides more precise data in regards to tracing contaminants, but it also saves companies from investing resources into products that will only be rejected later and prevents foreign bodies from dispersing and contaminating further product batches.
2. Avoiding the waste associated with food recalls
Food product recalls are on the rise worldwide. In the United Kingdom alone, food recalls across all product categories increased 40 per cent over the course of the 2018 calendar year. An unfortunate but often necessary measure, food recalls are imperative in order to prevent illness and injury. But in terms of food waste, the tradeoff is enormous.
When food products are recalled, it is not just the contaminated products that get thrown out. Rightly preferring to err on the side of caution, companies and consumers toss out a tremendous of volume of food that may actually be safe to consume. A single contaminated specimen entering the market could theoretically lead to the waste of thousands of pounds of perfectly edible food products.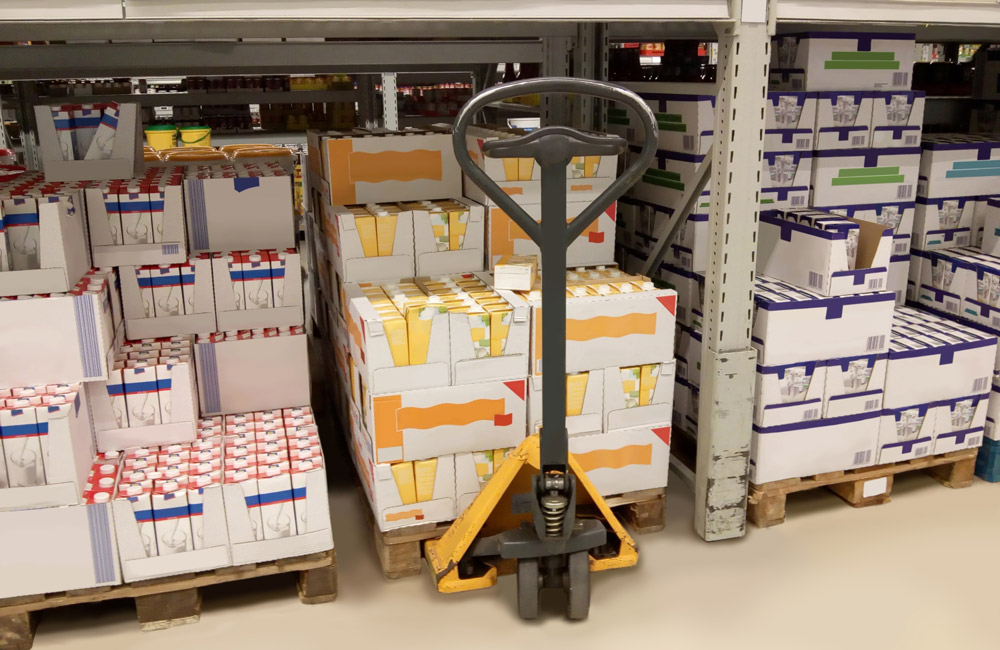 No food manufacturer wants to recall a food product. Beyond the lost resources and high costs of pulling products from store shelves, recalls wreak serious damage to a company's reputation. Reliable food safety technology is key to preventing consumer injury, food wastage and the PR crisis that follows in the wake of a product recall.
3. Reducing false rejects caused by product effect
Amongst the most complex challenges in metal contaminant detection is the phenomenon of "product effect." Some common food products such as fresh fish, meat and dairy have a moisture- and salt-content that creates the right conditions for the product to have a certain electrical conductivity. This can lead these perfectly safe products to trigger the rejection mechanism on industrial metal detectors meant to control for the presence of foreign bodies in food.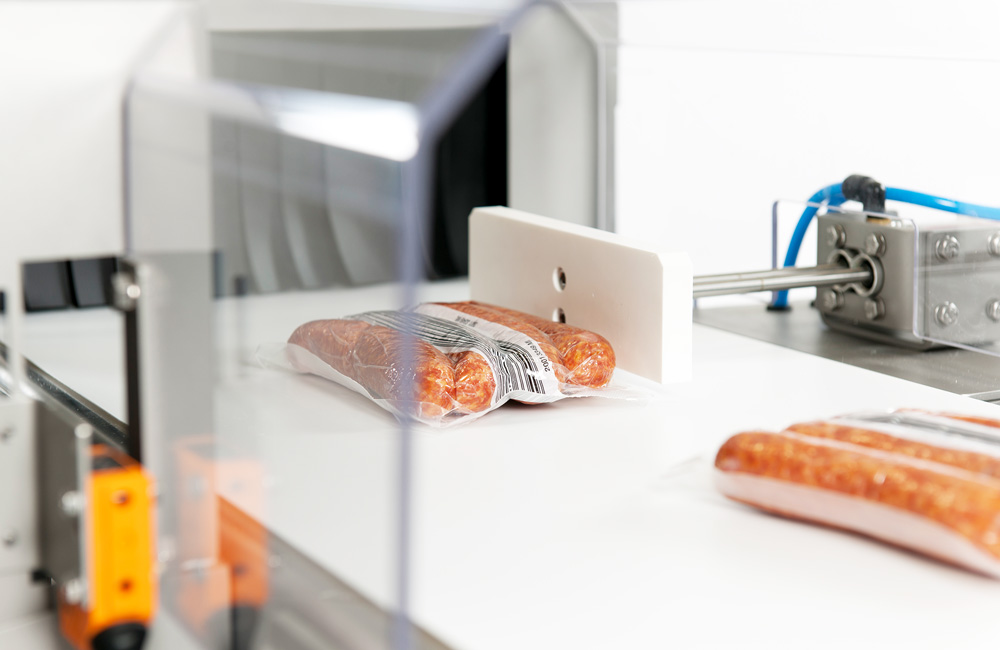 International food safety standards demand that any food rejected by a contaminant detector is discarded, even if a false reject due product effect is suspected. A metal detector that is not properly configured to adjust for product effect can lead to a high rate of false rejects, resulting in unnecessary food waste. Industrial metal detectors used to inspect foods with high moisture and saline levels must be equipped with intelligent software that is flexible enough to accommodate such adjustments.
The most advanced industrial metal detectors use artificial intelligence in order to differentiate between metal contaminants and the product effect generated by meat, fish and dairy products. These innovative, AI-integrated metal detectors can both reduce the food waste associated with false rejects and improve the overall accuracy of product inspection.
In other cases, it may be necessary to employ x-ray inspection technology instead of metal detectors in order to prevent excessive food waste due to false rejects.
Conclusions
In order to meaningfully address the problem of food waste, players at every stage in the food product life cycle must take action to reduce waste within their sphere of influence. In food manufacturing, the financial and ethical imperatives to minimise industrial food waste may at times conflict with critical food safety measures. Advanced food safety technology can help eliminate the friction between these two important causes. In addition to diminishing the threats that physical contaminants can pose to consumer health, the improved accuracy of a robust inspection system can prevent large amounts of food and valuable resources from ending up in the bin.

---
About Sesotec
For more than 40 years, Sesotec has been a market leader in the field of contaminant removal and sorting technology. We develop both standardised and customised food safety solutions for food and beverage manufacturers around the world.
---
eBook: Driving Impact – Safe food and saving food

The world population stood at 7.71 billion in 2019. That figure is set to reach 9.74 billion in 2050. In order to secure the global supply of food in the future, waste must be reduced and productivity increased. In our eBook we show you, amongst others, what challenges the development of the world's population and especially food safety pose for manufacturers and processors and how they can still be mastered.