23/03/2021

|
How effective is your foreign material control programme?
Foreign material control programmes constitute a crucial pillar of food safety in manufacturing and processing businesses. But even beyond protecting consumer health and safety, robust foreign material controls can benefit food industry businesses in many ways. An effective procedure that makes use of state-of-the-art contaminant detection technology may reap benefits in the form of access to competitive markets, increased productivity and environmental sustainability. This article from the food safety experts at Sesotec explores the fundamentals of comprehensive foreign material control programmes and their advantages for food manufacturing and processing businesses.




What is a foreign material control programme? Why is it important?
A foreign material control programme is a procedure implemented to prevent, detect and investigate instances of physical contamination in any facility that processes or manufactures food.
As the food industry becomes increasingly globalised with each passing year, supply chains become more complex. This expansive global network of agriculture, processing, production, transport and consumption is necessary to feed the growing world population, but the continuous expansion of the food supply chain also harbours an increased risk of physical contamination. As food products pass through multiple facilities, undergo a myriad of processing stages are handled by multiple people, there are more opportunities for foreign objects to contaminate the foods. A foreign material control programme is a means of mitigating the risk that physical contaminants pose to consumers, as well as to production processes and company reputation.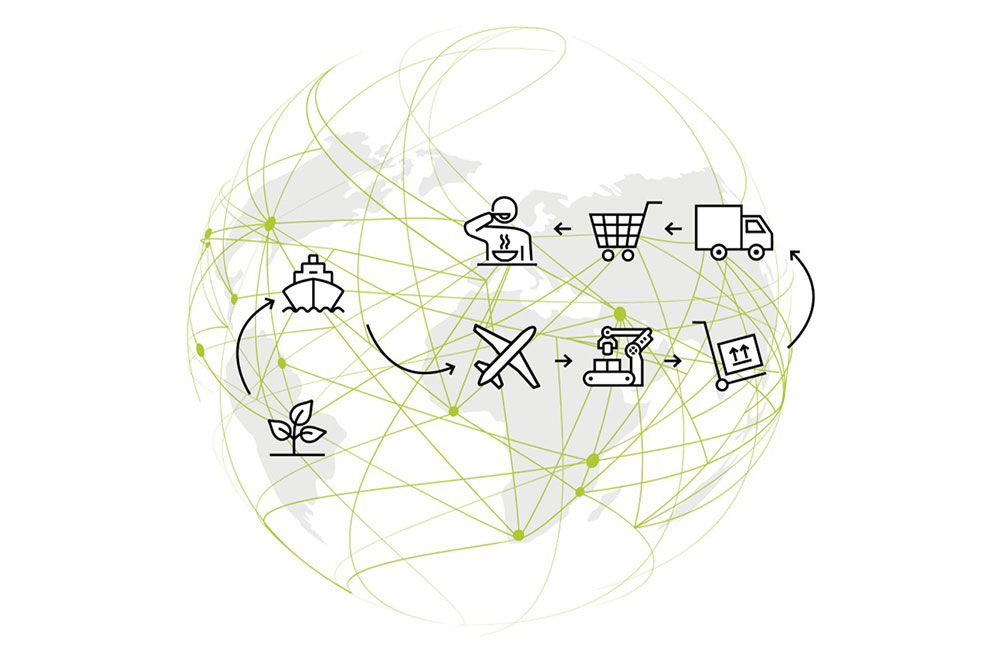 The global interdependencies of the food industry are complex: whether in production, logistics or sales.
The prevention and early detection of foreign material contaminants is also important as a means of improving the environmental sustainability of the entire food supply chain. By immediately eliminating contaminated foods from the production cycle, no excess resources are spent in processing or transporting them further. Additionally, undetected contaminants may proliferate and contaminate an even higher volume of food as they move through the production cycle. For these reasons, foreign material control programmes play an supporting role in reducing industrial food waste.


Food safety certification and foreign material control programmes
All internationally recognised food safety standards are based upon HACCP – a methodology in which potential sources of food safety hazards are identified and assessed in order to establish a procedure for proactively controlling for and reducing risk. Because foreign materials are one of the most common types of contaminants, food safety audits from certifying organisations invariably involve assessing the protocol by which a facility prevents, detects and investigates instances of physical contamination.
A robust foreign material control programme is thus a requirement for food safety certification according to DIN EN ISO 22000, IFS, BRCGS, SQF, FSSC 22000 and more. Though the exact requirements for HACCP-based control measures differ between these standards, each stipulates that methods for preventing and detecting physical contaminants must be validated and verified in order to ensure efficacy.
Here are some of the requirements regarding HACCP-based foreign material controls from internationally recognised food safety standards:
BRCGS – Foreign material hazards are considered during the hazard analysis (2.7.2) and documented risk assessment (3.5.1.1), as well as during assessment of the equipment maintenance programme (4.7.2) and cleaning protocols (4.11.3). The BRCGS Standard also includes an entire subchapter outlining the effective use of foreign body detection and removal equipment (4.10).
IFS – Foreign body management is outlined in section 4.12 and is considered a "knock-out" requirement for which non-fulfilment results in non-certification. In the IFS Foreign Body Management guideline, foreign body management is regarded as "directly related" to six distinct IFS food requirements: quality and food safety management, resource management, food defence, senior management responsibility, planning and production process, as well as ongoing measurements, analyses and improvements.
Click here to learn more about major food safety certifications and their differences




Methods for detecting physical contaminants in food
In addition to protocol and technologies designed to prevent contamination, an HACCP-based foreign material control programme must also include methods for detecting physical contaminants in food products. Contaminant detection equipment can serve as a critical control point in food processing facilities. The three most common types of contaminant detection equipment used in the food industry are:
Food safety metal detectors and separators – Metal detectors are used to identify both ferrous and non-ferrous metals in food products and reliably reject them from the process flow. They reduce the risk of contamination due to equipment wear and other causes. For products that have a high conductivity or are subject to the so-called "product effect", however, conventional metal detectors often prove inadequate. Metal detectors equipped with artificial intelligence offers even better protection under these circumstances.


X-ray detection equipment – X-ray inspection machines for food are capable of detecting any foreign material whose density is higher than the food products, including bone fragments, metals, glass, plastic and more.


Magnet separators – Magnet systems may be fitted along the production line as a means of capturing ferrous metal particles in material flows.

Most foreign material detection technologies are outfitted with a product ejection system that can reliably isolate the contaminated product from the process flow.
Furthermore, advanced contaminant detection technology is equipped with software that generates and stores data about the batches it inspects and all instances of contamination. These capabilities facilitate traceability and detailed record-keeping, both of which are requirements for verifying the efficacy of a foreign material control programme.
According to major food standards, detection equipment must also undergo regular maintenance and calibration checks to ensure reliable performance.


 Discover the benefits of Artificial Intelligence in metal detection.
Discover "THiNK".
The benefits of an effective foreign material control programme
A robust foreign material control programme is essential to ensure consumer health and safety. But even beyond the ethical imperative of food safety, effective foreign material controls can reap a number of benefits for food industry businesses.
Achieve certifications that grant access to lucrative distribution channels –The implementation of a validated foreign material control programme is necessary to become certified with internationally recognised standards such as IFS and BRCGS. This class of third-party food safety certification is increasingly becoming a prerequisite of doing business with major producers, distributors and retailers both abroad and domestically. Without the right foreign object controls in place to achieve compliance, food companies may be shut out from the most lucrative markets or lose business opportunities to better-prepared competitors.


Higher productivity – Implementing state-of-the-art contaminant detection technology can dramatically reduce the time and resources spent performing manual inspections, taking samples and record-keeping. Detection equipment that works quickly, accurately and reliably can secure your process without much added time or overhead.


Minimises costs – The ability to reliably detect the presence of foreign materials early in the production process can spare a business the costs associated with a lengthy investigation into the source of the contamination. Furthermore, undetected foreign materials may go on to damage processing machinery and proliferate via cross contamination, resulting in expensive repairs and an even larger volume of wasted food.


Reduces risk of recall – Failure to implement an effective foreign material control programme may result in contaminated food products making their way to grocery store shelves and consumer plates. With an average price tag of $10 million USD in direct, immediately measurable costs alone, the expenses associated with a product recall can threaten the economic viability of a food industry business and cause immeasurable reputational damage. Furthermore, recalls are hugely disruptive to operations and often result in a tremendous volume of wasted food.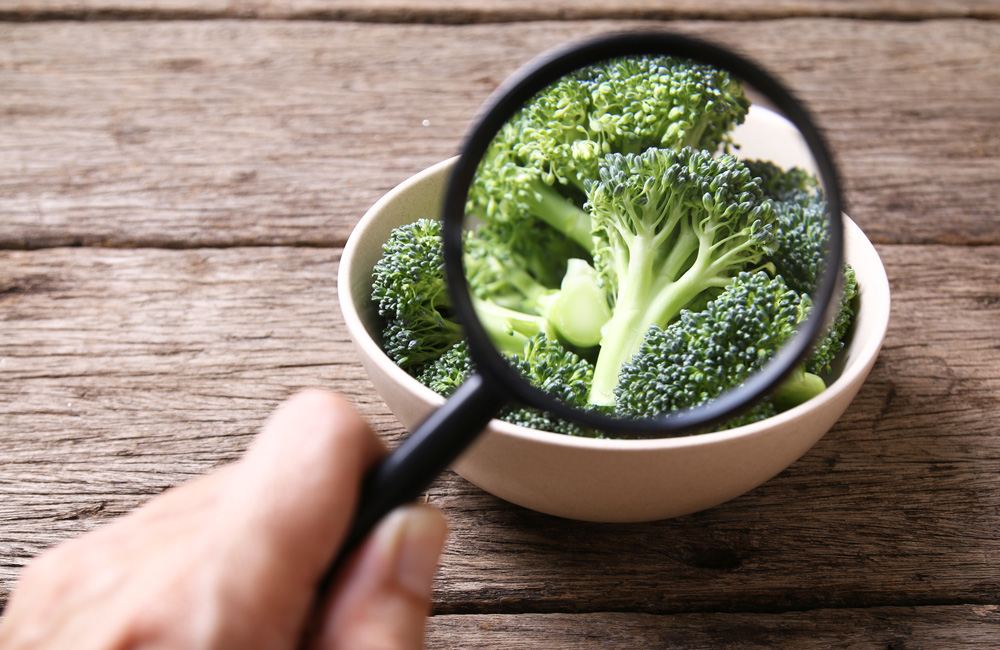 Conclusions: foreign material controls protect consumers and your brand
All companies in the food industry should exhibit a sincere commitment to consumer health and safety. Upholding this commitment requires food industry businesses to take seriously the implementation and execution of validated food safety processes, including foreign material controls. But an effective foreign material control programme can do more for a company than simply prevent a public relations crisis. Technology and procedure combine to reduce contamination risk, costs and food waste, as well as to improve a company's standing in the global food industry.

---


How artificial intelligence contributes to sustainable and profitable food processing
Despite the breadth of technology available for foreign object detection, certain types of food products remain difficult to inspect via conventional methods. The reason for this is that some foods have high levels of product effect, which can interfere with metal detection. Often the sensitivity of a metal detector is increased to compensate for product effect. This can however lead to a higher frequency of false rejects, thereby increasing product loss and food waste.

This white paper examines the phenomenon of product effect, the problems it can cause, and why artificial intelligence offers an innovative and promising solution.