We get the most out of your ­machines
Your production line is not like any other, which is why our service representatives provide you with comprehensive advice on installing, adjusting and operating your Sesotec systems. That way, you boost your system's uptime and productivity levels.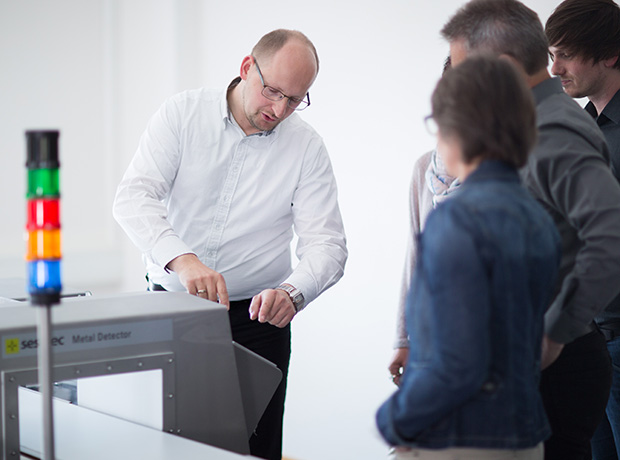 Through our extensive range of advisory options and services for contaminant detectors and sorting systems, we optimise the overall performance of your production lines and ensure that you are perfectly prepared for periods of high output.
Your benefits:
Maximum uptime for your production line over the long term
Highest efficiency level thanks to material savings
High level of product quality over the long term through the removal of contaminants