08/12/2020

|
What HACCP means and how to implement it
Hazard Analysis Critical Control Points (HACCP) is the underlying concept upon which all internationally recognised food safety management programmes are built. For food processors and manufacturers, understanding HACCP is critical to implementing systems and procedures that minimise risk, keep the public safe and uphold a company's reputation.
This article from the food safety and physical contaminant detection experts at Sesotec explains what HACCP is, why the concept is so important in the food industry and what implementing an HACCP programme entails.
What is HACCP?

HACCP stands for Hazard Analysis and Critical Control Points and refers to an internationally recognised methodology for reducing food safety risks in facilities that manufacture, process, or handle food products. HACCP involves identifying and assessing potential sources of food safety hazards in order to establish a procedure for proactively controlling for and reducing risk.
HACCP standards emphasise controlling for preventable and eliminable food safety risks by means of two key components:
Hazard analysis refers to identifying and analysing the food safety risks present in a food handling plant's processes. In particular, hazard analysis centres on evaluating potential sources for microbiological, chemical and physical contamination.


Critical control points refer to key junctures in a food handling process at which controls can be applied to prevent or eliminate food safety hazards, or to reduce risk to an acceptable level. (Read more about determining critical control points)


Why is HACCP important in the food industry?
As a proactive process control system, HACCP is crucial for identifying and preventing hazards in food production so as to better protect public health. Rather than simply controlling for major food risks after food products have been processed and packaged, an HACCP plan involves strictly monitoring each step of the food production process in order to prevent contamination hazards from occurring in the first place.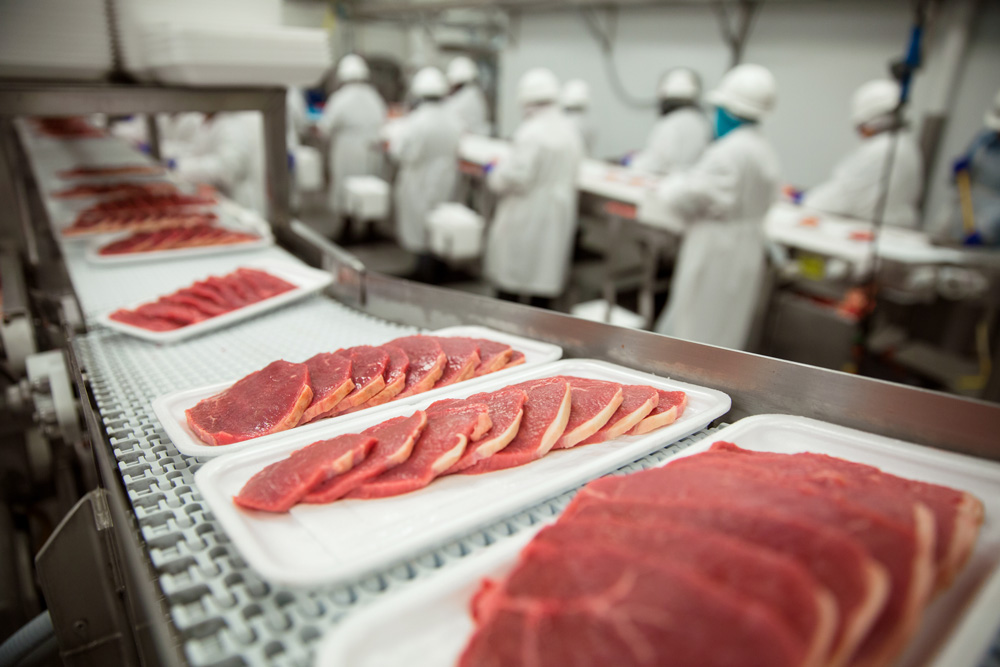 When is the implementation of an HACCP plan required?
Because of its effectiveness in preventing contamination hazards, the HACCP methodology is the basis for all internationally recognised food safety guidelines and many food safety laws. Obtaining food safety certification from any programme accredited by the Global Food Safety Initiative will invariably involve implementing and documenting an effective HACCP plan.
A few examples of international food safety certification programmes requiring the implementation of an HACCP plan are:
BRCGS (Brand Reputation Compliance Global Standards, formerly BRC)
FSSC 22000 (Food Safety System Certification based on ISO 22000)
IFS (International Featured Standards)
SQF (Safe Quality Food)
How to develop an HACCP plan
There are two phases of planning involved in the development of an HACCP plan. The preliminary phase of creating an HACCP plan involves understanding the specific conditions, products and processes in the facility. The second phase involves applying the HACCP framework in order to write an actionable plan that is customised to the needs of the facility.


Five preliminary steps in developing an HACCP plan
Before a food handling company can begin to write an HACCP plan, there are five preliminary steps to follow. Each of these preliminary HACCP planning steps will help the company obtain a comprehensive picture of risk and responsibility within the food handling facility.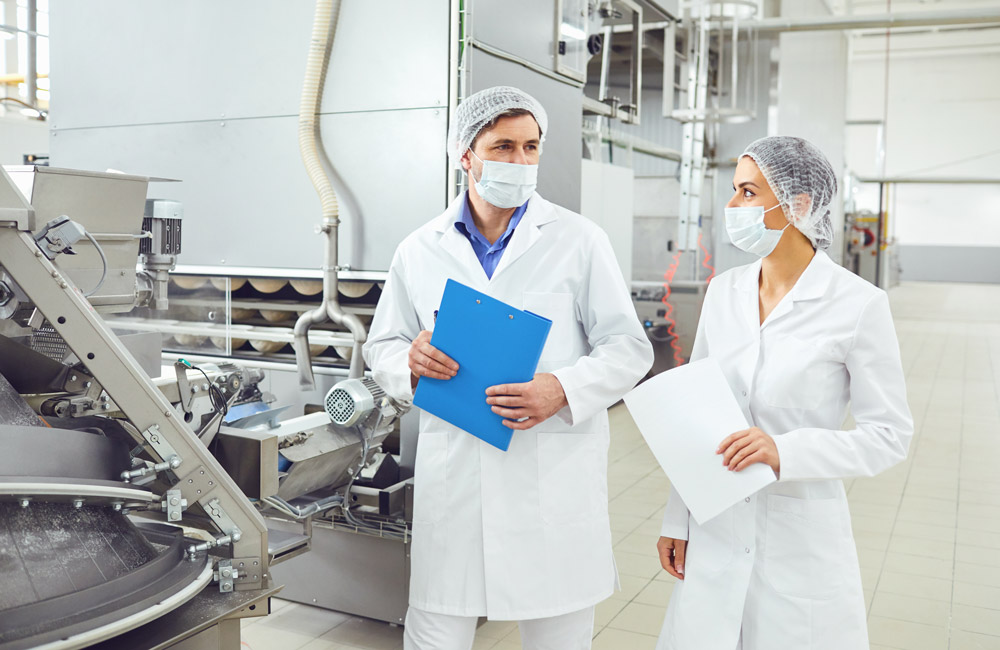 Assemble a dedicated HACCP team – Companies start by designating a team of individuals to be responsible for developing the HACCP plan. This team may consist entirely of employees or may also involve assistance in the form of consulting from outside food safety experts. The resources allocated to the HACCP team should also be decided during this preliminary stage.


Describe the products and the processes – During this step, the HACCP team composes detailed descriptions of each food product made and process carried out in the plant. These descriptions should also include information such as where and how the product is to be used, how it is packaged and labelled, as well as shelf-life and temperature considerations.


Develop a complete list of ingredients and raw materials – Listing and categorising all the ingredients and raw materials used in a food product or process can help companies zero in on risk areas. The list should include all ingredients, both primary and additive, as well as all raw materials, such as packaging or casing, that are processed in their facility.


Develop a process flow diagram – Starting at raw goods receiving and finishing with outgoing shipments, every single processing step carried out within the plant should be depicted in a process flow diagram. This diagram serves as an accurate representation of how products are made in the plant and should be verified via a walkthrough of the facility.


Ensure compliance with sanitation requirements – Adherence to proper hygiene requirements makes for a strong foundation for an HACCP plan. As a prerequisite, all legal regulations regarding sanitation must be upheld before an HACCP plan can be drafted.
Once the preliminary planning phase has been completed, the HACCP team can begin to draft a plan.


The seven steps of an HACCP plan
There are seven key principles that comprise the HACCP framework, each of which must feature in the written HACCP plan.
Conduct a hazard analysis – Hazard analysis is a procedure in which all processes carried out in a food handling facility are examined for their potential to introduce contamination hazards. Hazard analyses take place in two steps. First, all potential hazards are identified. Second, these hazards are evaluated to assess the level of food safety risk they pose. For example, a company may identify two potential sources of metallic contaminants in their products: 1) raw materials arrive at the facility already harbouring metal particles and 2) machine wear and tear during processing. The company may then determine there is a higher level of risk in the former process and a lower level of risk in the latter.



Identify the critical control points – A critical control point (CCP) is an intermediary step or procedure at which a control is necessary to prevent, eliminate, or reduce the risk of a food safety hazard to an acceptable level. Typically, a decision tree is used to

identify CCPs

. Generally speaking, the more processing steps carried out in a particular food handling facility, the more CCPs will be necessary to adequately control for contamination hazards.





For example, a company may determine that raw material intake is a CCP, requiring that all incoming goods are scanned for metallic contaminants before they are processed. The company may also determine post-packaging and pre-shipment as another CCP in order to catch any metallic contaminants that entered the product during processing.


Establish critical limits – A critical limit is the maximum acceptable level of a particular food safety parameter which indicates an unacceptably high risk to food safety if surpassed. Critical limits are typically expressed as values like time, temperature, pH, water activity, electrical conductivity, etc.


Establish monitoring procedures for critical limits at CCPs

– Procedures will be established for the consistent monitoring of critical limits at every CCP. These procedures will describe when and how frequently the measurements will be taken, who is responsible for performing or monitoring them and what kind of methods or devices will be used

. For example, this stage may involve creating a procedure for monitoring an end-of-line metal detector that inspects packaged products. The sensitivity of the metal detector should be determined here, as well as the parties responsible for monitoring the performance of the device at specific intervals.


Establish corrective actions – Corrective actions refer to the established procedures which must be followed should any parameter at a critical control point deviate from the determined critical limits. First and foremost, the corrective actions should prevent the potentially hazardous food from entering the food chain.

But secondarily, the corrective actions should also serve to rectify the cause of the hazard, thus preventing the situation from reoccurring.

For example, this stage may stipulate that all units rejected by the metal detector are immediately removed from the production line and undergo a separate, closer inspection procedure in an effort to trace the contaminants back to the source of the hazard.




Verification – The efficacy of the HACCP plan should be tested and verified through measures such as process audits, final product inspections and random sample testing.

For instance, the verification step of an HACCP plan may involve regularly

calibrating contaminant detection equipment for accuracy

in order to ensure foreign bodies are being detected and rejected reliably

.




Recordkeeping – All of the steps outlined above should be documented in detail and archived on an ongoing basis in order to prove that all food products were produced safely.

For instance,

sophisticated contaminant detection equipment

includes software that automatically generates and archives reports about each inspected batch. These reports can then be downloaded on a regular basis and stored centrally with all other food safety records.


Conclusions
HACCP is the foundation of all modern
food safety management programmes
. As a systematic approach to preventing contamination hazards, HACCP shifts the focus of food safety from reactive control measures to proactive ones. The ultimate objective of any HACCP plan is to make food products as safe as possible by ensuring that the entire food handling process was carried out as safely as possible. By creating an HACCP plan, food industry companies are able to identify the procedures and technologies they need to guarantee the safety of their products.
---
About Sesotec
As the global demand for food rises, so do the responsibilities of the food industry. Safe and efficient food production practices are crucial to the health of both humanity and the planet. Our intelligent technologies and services help food industry companies profitably manufacture safe products and reduce food waste. Compliant. Sustainable. Efficient.