Where do cheesemakers and dairies use our machines?
One key task for which metal detectors and X-ray scanners are used for dairy products is final inspection of the packaged products before they are shipped out. Apart from contaminant detection, our X-ray systems can also be used to check fill levels (e.g. for yoghurt or yoghurt drinks) and completeness. With regard to cheese production, contaminant detection also helps to prevent damage to processing machines.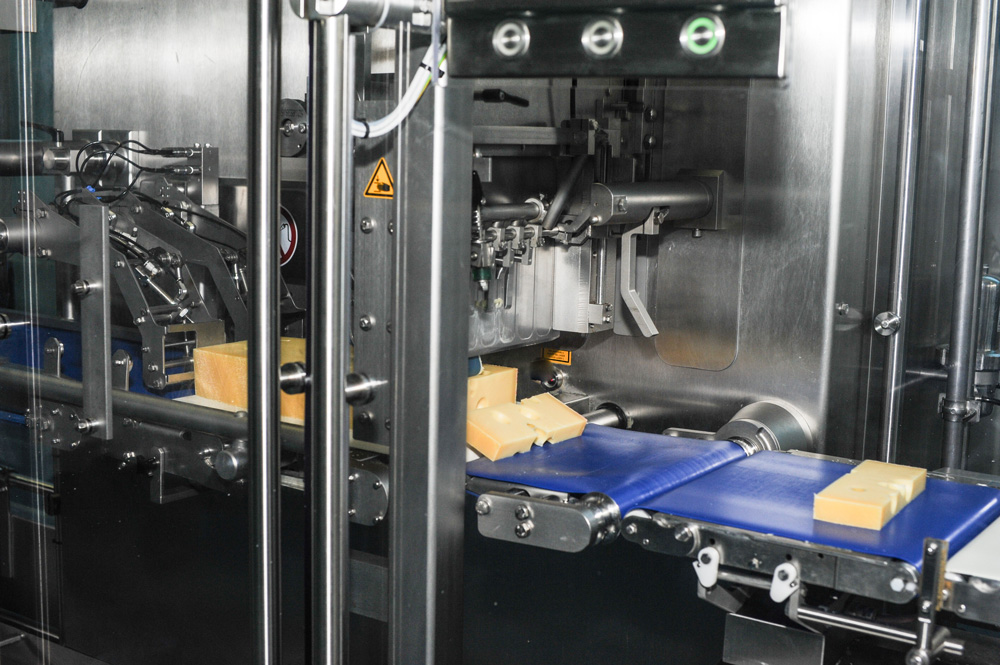 Specific examples include the examination of the following:
Curd before storage
Liquid products before moulding
Mature cheese before cutting or grating
Butter before pressing
Yoghurt, milk, cream, quark, cream cheese, etc. after packaging
As you can see, we support you in all steps of the process. Together with you, we will find the solution that is best suited to your specific need.