How can Sesotec glass sorting systems help you?
Our glass sorting systems separate cullet to create high-quality single-color fractions out of mixed-color glass fragments. Even heat-resistant and special leaded glass can be safely and reliably removed. Sesotec glass recycling machines also remove all contaminants. Magnets and metal separators remove caps, closures and other metal pieces from the material flow. Using cameras, the glass sorting systems also identify and eliminate foreign materials, such as ceramics, stones and porcelain.
What are the advantages of our glass recycling machinery?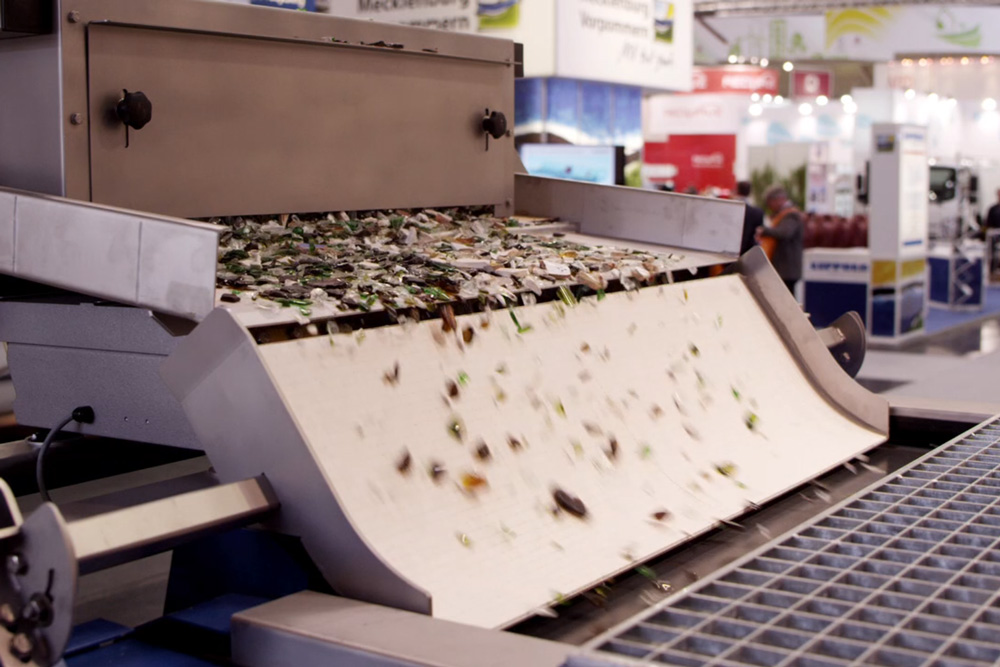 With Sesotec glass sorting systems, you can achieve recycling rates of up to 100 per cent. Our glass processing equipment ensures maximum throughput, precision and safety when recycling container glass, flat glass and other special types of glass. Greater throughput levels, reduced material loss and higher product quality increase added value. As a result, installing our glass recycling equipment leads to a rapid return on investment.
The special design of the glass-sorting system lowers glass breakage and
is easily installed
in small spaces, which is a real advantage when retrofitting or expanding your
recycled glass processing equipment
. Our
glass
sorting systems are also sturdy, low-maintenance and easy to operate.
Our glass recycling products:
With a wide and flexible range of products made for glass recycling plants, we develop tailored sorting solutions for our customers. Our glass recycling technology includes the following:
Inductive metal detectors
Camera-based CSP separators that remove nontransparent contaminants, such as ceramic, stones and porcelain (CSP)
Camera-based colour separators to achieve high-quality single-colour fractions out of mixed glass
Combined units for metal, colour, CSP and special glass separation
Together with our partner company KRS Recycling Systems GmbH, we have many years of experience in glass sorting for the recycling industry. Go ahead and contact us. We will find the best solution for your glass recycling plant in a personal discussion of your needs!