More detailed information
Why is contaminant detection important in the manufacture of meat and sausage products?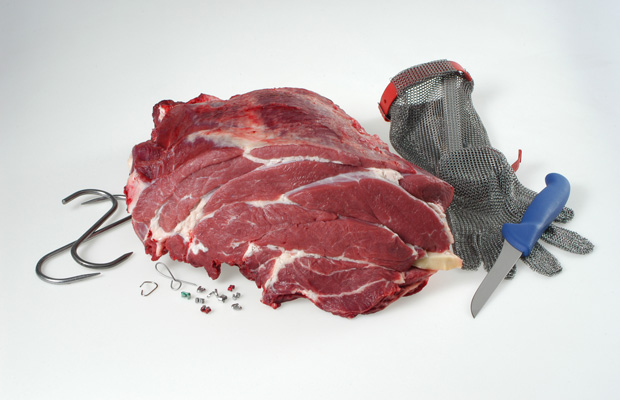 From performing HACCP analyses to upholding IFS and BRC standards and meeting the specifications of major retail chains, meat-processing companies must juggle a number of tasks in order to remain competitive: They need to obtain certification, they must undergo audits, they are subject to legal requirements and they have to tailor their activities to meet detailed customer demands. Such companies face the constant danger of metal contamination in particular, as nearly all safety equipment and machines are made from metal parts. The risk here is great. Contaminants can bring production plants to a standstill, harm consumers, trigger product recalls and seriously damage a company's reputation.

Foods with a strong product effect – such as meat, sausage and poultry - cannot be optimally examined using conventional methods. New technologies with artificial intelligence provide a solution to these challenges.
Discover THiNK.
What kinds of contaminants could appear in meat and sausage products?
Contaminated raw materials, machine wear and objects belonging to machine operators are possible sources of contamination. Examples include:
Syringes from the fattening process that have broken off
Bones
Knives or blades that have broken off
Metal abrasion in conveyor lines
Machine breakage
Safety equipment parts
Sausage clips
Plastics
Glass fragments