Comprehensive product inspection with X-ray systems
Product quality is the number one priority in the food industry. Manufacturers are liable for contamination, and impurities and quality issues can result in a tarnished reputation. Our X-ray inspection systems detect a wide range of contaminants and product defects, protect you against customer complaints and product recalls − and consumers against harm to their health.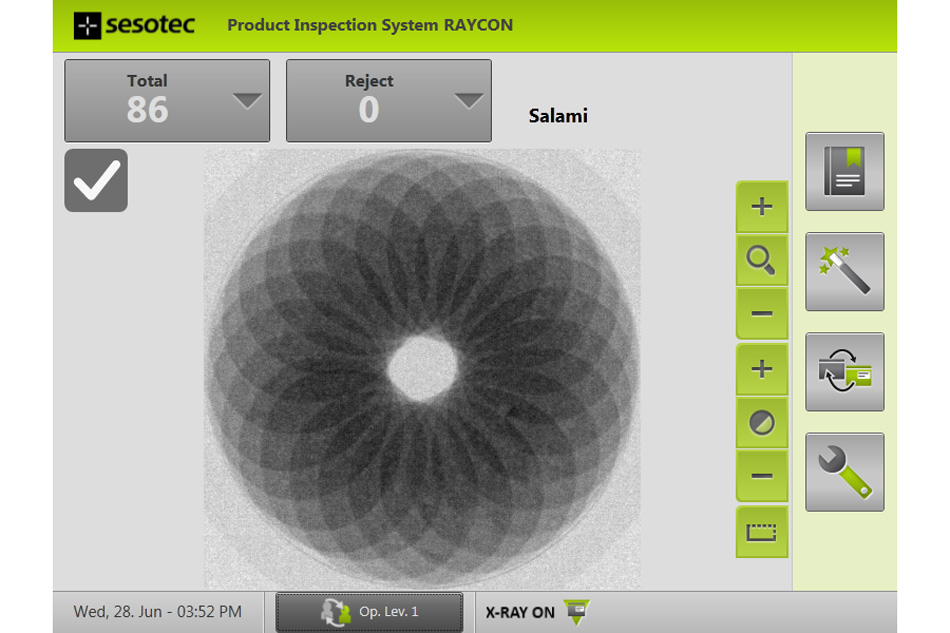 X-ray inspection systems detect all contaminants whose density differs significantly from that of the product being inspected, not to mention air bubbles, breakage and other defects. Our X-ray systems designed for inspecting food move your products evenly through the X-ray beam on a conveyor belt. The detector installed above the conveyor belt converts the radiation into an electrical signal. From this, our special analysis software creates a digital X-ray image, which it examines for contaminants and product defects. Integrated separation systems ensure the reliable removal of impure or defective products.
Through this set-up, Sesotec X-ray inspection systems provide effective protection against customer complaints and recalls. You can rely on our more than 40 years of experience in product inspection!
---
NEW: Discover the new RAYCON family - a complete portfolio for innovative and directive-compliant product inspection!


---