How the systems work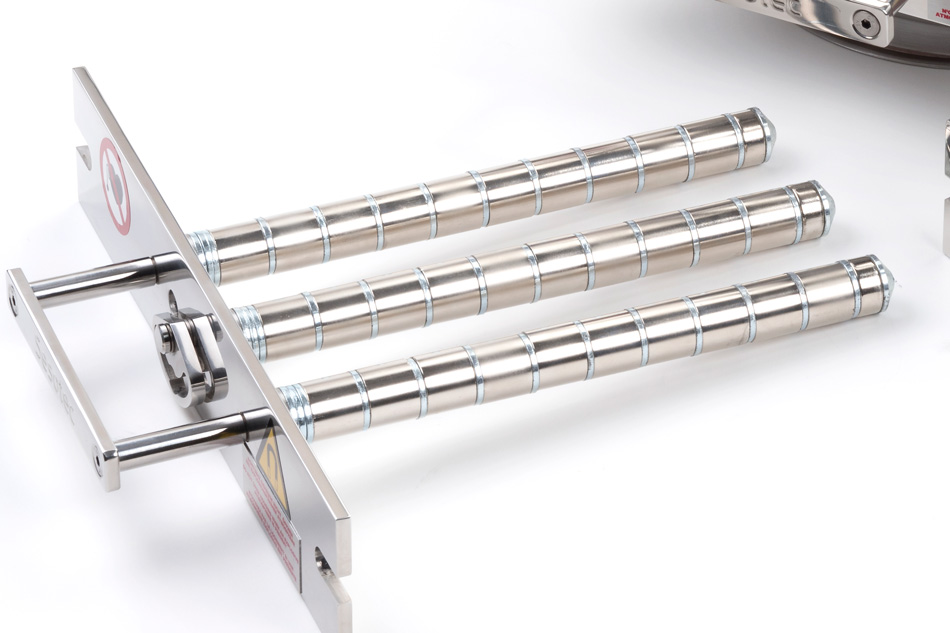 Impressive performance thanks to powerful magnets
Magnet separators for the removal of metals are usually installed directly into conveyor pipes. Our pipe magnet and filter magnet systems feature powerful neodymium magnetic rods. When various bulk goods from the plastics and food industries pass over these powerful magnetic rods, the magnetic contaminants in them stick and are removed from the material. The arrangement of the magnetic rods in a triangular matrix or a grid, depending on the application, ensures the best possible contact between the product and magnet. We also offer samarium-cobalt magnets for high-temperature applications.
Easy cleaning with EASY CLEAN technology
The magnets' cores can simply be removed from the housing with their casings. Pulling the casings off the cores is all it takes to clean the system within seconds. To finish, insert them back into the housing.
Easy maintenance, easy cleaning, greater efficiency!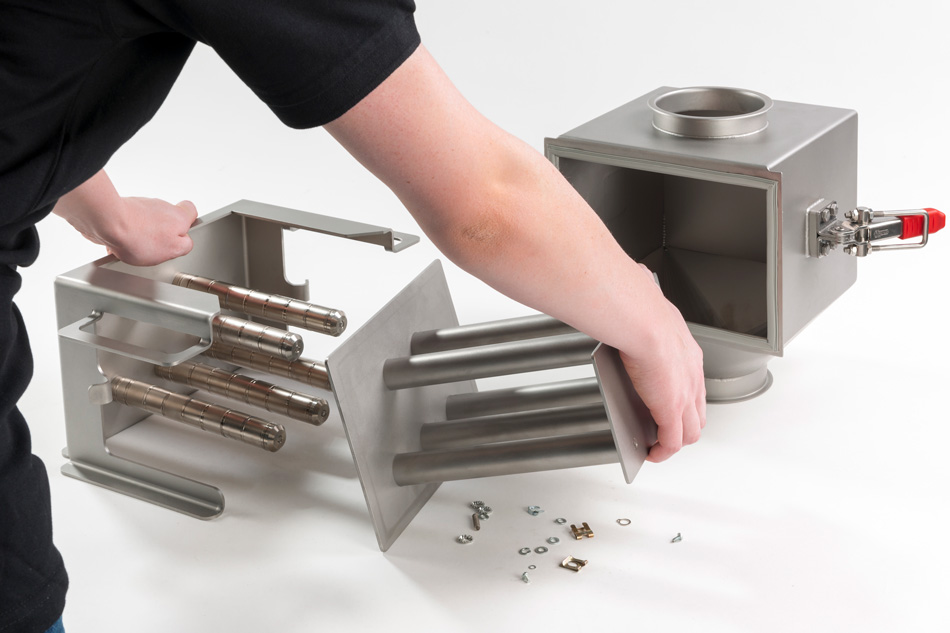 Consultation
Do you still have questions? Are you looking for brochures or technical data sheets? Would you like us to advise you with respect to your specific application?
Contact us!