Jan 10, 2020

|

Sesotec
Sesotec Receives DIN EN ISO 9001:2015 Quality Seal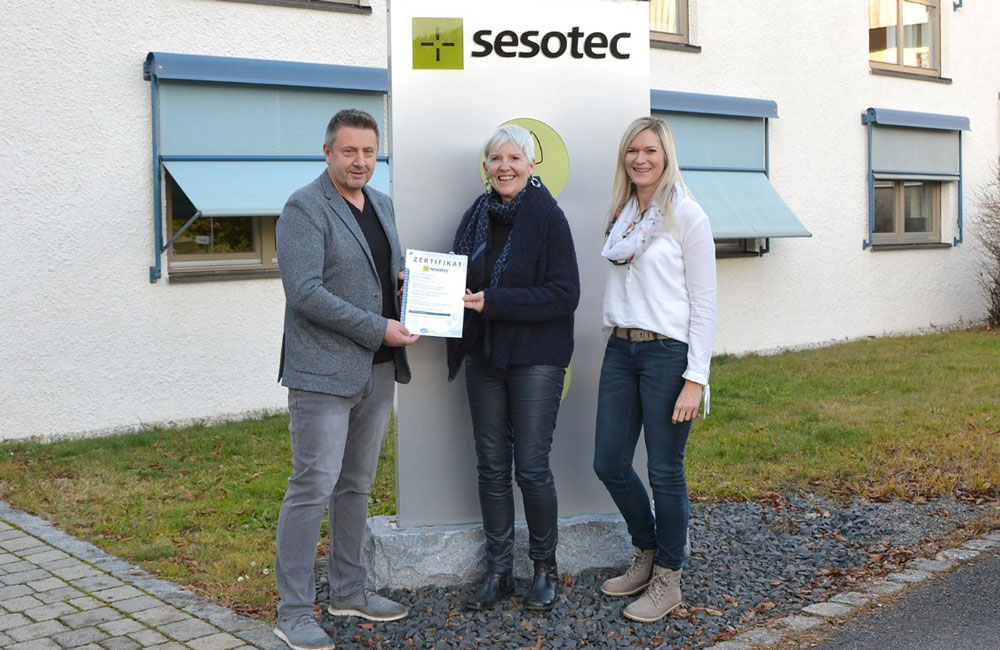 We've made it! Dieter Sprenzinger (left) and Christina Lenz (right) are pleased to receive the certification document from Jutta Deinbeck (center), manager of the Bavaria Certification certification body.
For almost a year we intensively dealt with the requirements of DIN EN ISO 9001:2015 certification and particularly with our processes, and since 26 November 2019 it is an official fact: Sesotec received the DIN EN ISO 9001:2015 quality seal. We expressly thank all our employees for their support and for the work performed so far by every individual. Successful certification would not have been possible without this.
After certification is before certification
The DIN EN ISO 9001:2015 certificate is valid for three years starting from the time it is issued (with annual monitoring audits). After three years a re-certification audit is necessary to renew the certificate.