Jun 19, 2019

|

Sesotec
Metal contamination in the plastics processing industry – causes and countermeasures
---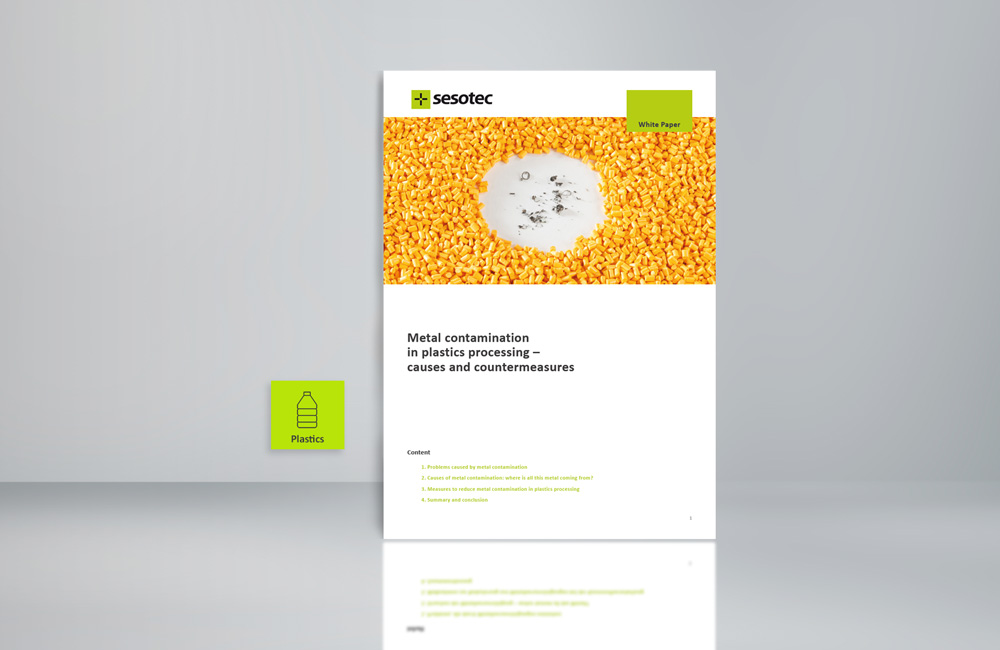 Metal contamination is a major issue in the plastics processing industry. The key to metal-free production is achieving the right combination of a variety of countermeasures. Reap the rewards of high system availability, low rejection rates and happy customers.
Metal contamination has a variety of different causes: through the production process, such as general wear and tear on machinery and tools, or as a result of external objects such as contaminated input materials or objects introduced by employees. Constant monitoring and analysis of the production process and the installation of metal detectors are key measures that contribute to product quality and profitability.
In our white paper, we provide a detailed outline of the issues, their causes and the necessary countermeasures for eliminating metal contamination in the plastics processing industry.
---

Download our free white paper here: