Product features:

Highest detection accuracy
Nominal diameter 50 mm - 250 mm
Toolless opening and cleaning of reject unit (patent pending)
Option: automatic cleaning function with washing nozzles (patent pending)
No sealing gaskets in contact with the product (silicone-free)
High level of operating convenience through use of the GENIUS ONE control unit with logbook function
Wear-resistant design optionally available
Ethernet interface (IOT-ready) included as standard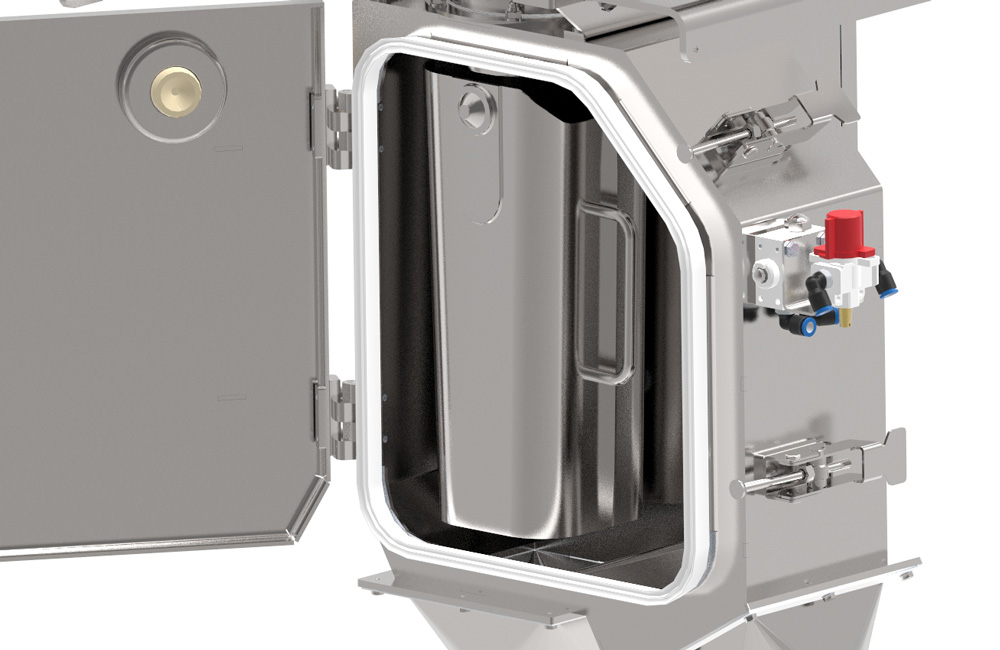 Tool-free cleaning and easy maintenance of the reject mechanism.
The ability to open and clean the metal separator quickly and easily without tools is just as unique as the optionally available automatic cleaning function with integrated washing nozzles. Therefore, both features are already patent pending.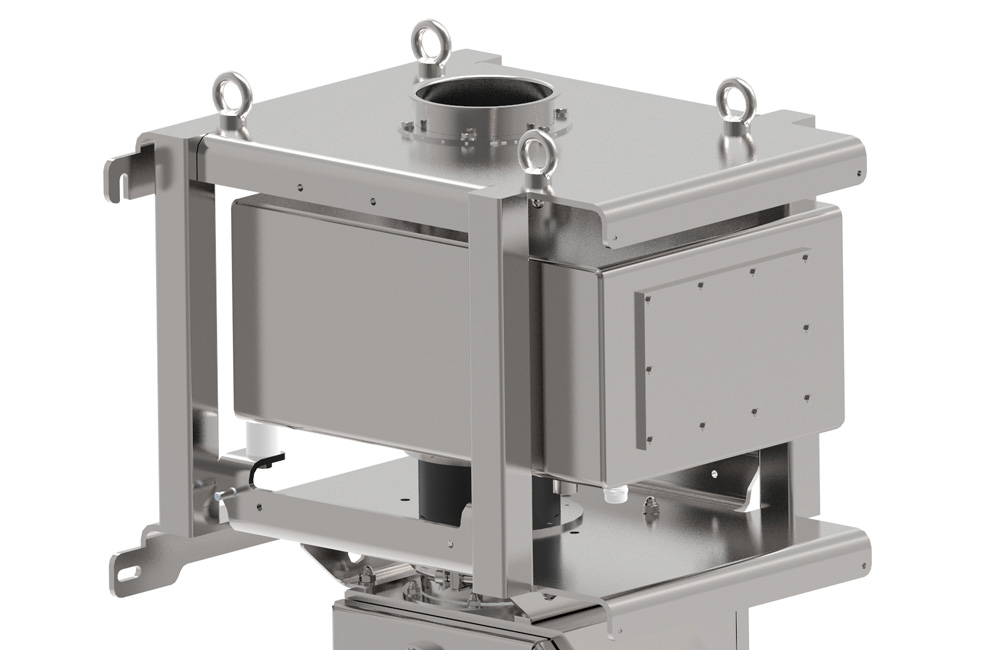 Highest detection accuracy with HRF technology (High Resolution Frequency).
The detection unit of the RAPID PRO-SENSE 6 works extremely accurately and detects even the smallest metallic contaminants. This ensures your product quality and protects you from complaints due to metal inclusions.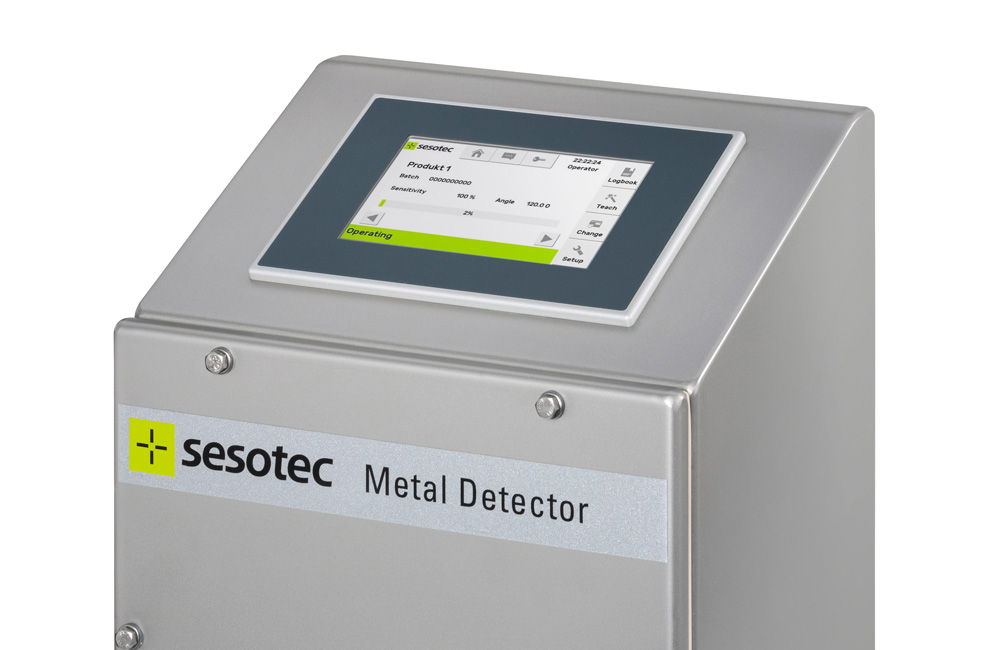 Electronic Control Unit GENIUS ONE with 5'' colour touch screen (Industry 4.0-ready / IOT-ready).
The brand new control unit GENIUS ONE is part of the standard equipment of the RAPID PRO-SENSE 6. With a 5'' colour touch screen, it is intuitive to operate and offers an integrated logbook function for tracing product batches. An Ethernet interface, also included as standard, makes the unit "Industry 4.0-ready".

Request now more information or a personal consultation without obligation.