Intelligent power management for longer lifetime of core components.

Common x-ray inspection machines use one pre-set power setting to inspect different products at different heights, thickness etc. As most inspected products are not very thick, the used power setting is often higher than necessary, which puts unnecessary stress on the x-ray tube. The Sesotec RAYCON D+ automatically adjusts the used power down to the necessary level to inspect the product.

Your benefits:
Less wear and increased lifetime of the x-ray tube.
Increased energy efficiency .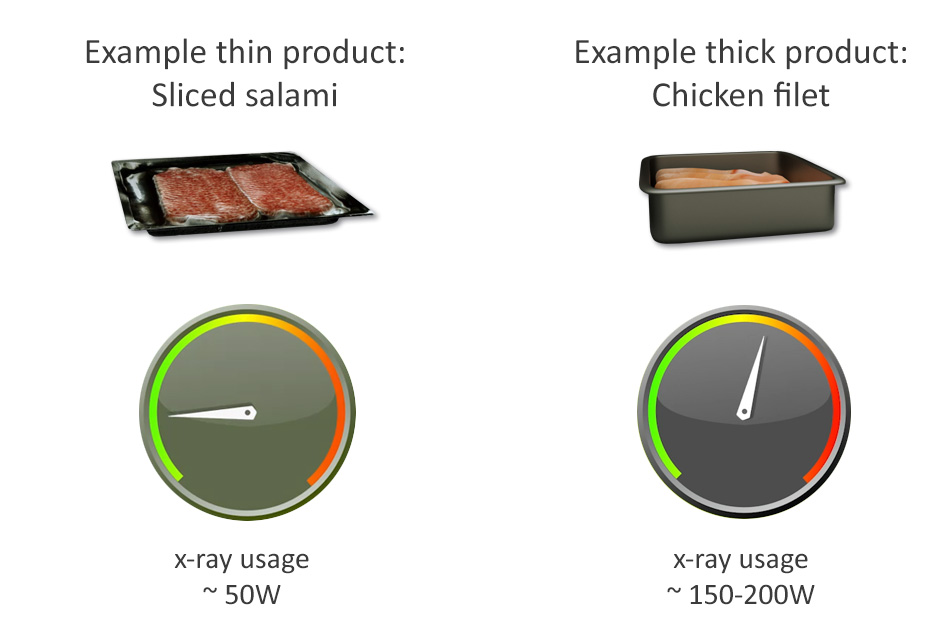 ---




Flexibility through modular machine configuration.

The modular design of the RAYCON D+ allows easy upgrades. Depending on the application and detection requirements, we provide different machine configurations to suit your needs.
Your benefits:
Same design, user interface and maintenance concept for all machine versions.

Future proof: Quick, uncomplicated and cost saving upgrade per specific application requirements.
Available machine configurations:
HD: for the detection of impurities like metal, stainless steel, copper, glass etc. starting from a size of 0.3 mm
Dual Energy: for the detection of soft contaminants like bones, stones, rubber, uncertain shaped contaminants etc. starting from a size of 2 mm.

---
Safe compliance of common food safety standards

The RAYCON D+ provides a very high detection accuracy for a variety of contaminants like metals, glass, stones, ceramic, plastics and also other defects (broken or missing products). The system surpasses detection requirements in common food safety standards like IFS and BRC by up to 400% with a false rejection rate of less than 0.01%.
Your benefits:
With the RAYCON D+ you will pass each audit.
Future proof: Thanks to its superior detection accuracy, the RAYCON D+ is well prepared for possible future tightening of food safety standards.
Due to the reliable detection of contaminants you avoid product recalls, customer complaints and image damage.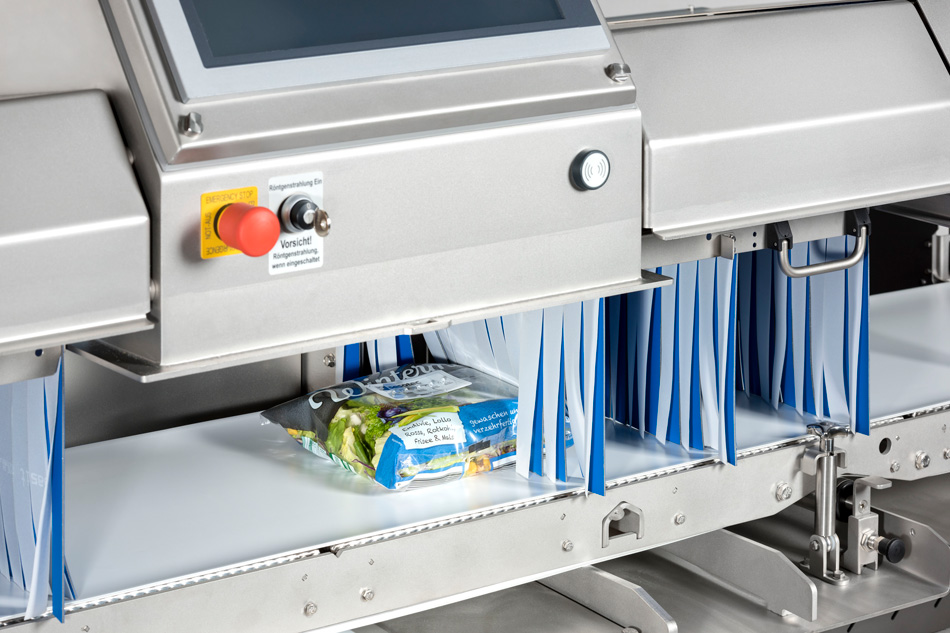 ---
Higher ease of use through intelligent user software.

The new RAYCON D+ comes with a 15" HD touch monitor in 16:9 format and provides an icon driven user interface for easy and intuitive operation.
All setup processes are guided processes so that the operator has full assistance. No specific knowledge of your employees regarding filters or image processing is necessary to setup the machine. On the contrary: The system can detect and automatically propose necessary image filters to mask out clips, seams or other parts of packaging with higher density.
Your benefits:
The entire operation of the device is extremely simple and comfortable.
There is no time-consuming training necessary for your staff.
The software prevents operating errors and resulting malfunctions and false rejections.