26/08/2022

|

Sesotec
Sesotec presents contaminant detection expertise at FACHPACK/POWTECH
Sustainability, safe products and processes hand in hand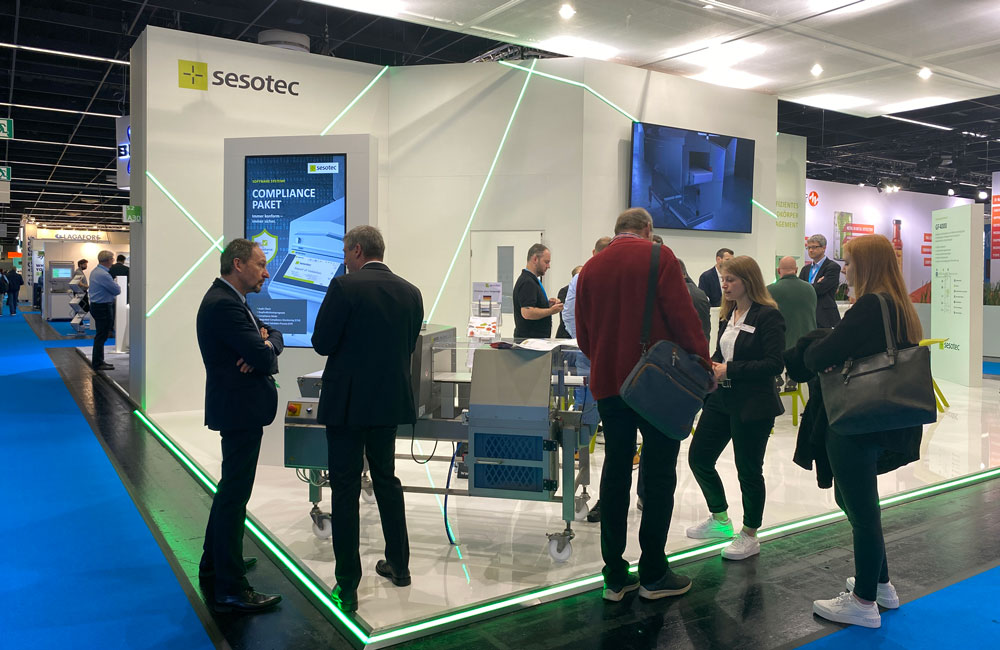 From September 27 to 29, Sesotec will be presenting several highlight topics at this year's combined FACHPACK and POWTECH trade fairs. In Hall 2, Booth 2-213, visitors will experience live the new RAYCON X-ray systems as well as proven metal detectors for piece and bulk materials with matching service and software packages. Sesotec experts will be available for consultations on all aspects of product safety and contaminant detection.
With well-founded detection expertise and innovative solutions, Sesotec makes an important contribution to greater sustainability of products and production processes. Highlight number 1 for this is the high-end X-ray inspection device RAYCON D+ HX for the inspection of packaged products. This device is equipped with new software filters (Glassincreaser, Bonedetector, Wirefinder) that improve the detection accuracies of low-density foreign objects.
The second highlight are VARICON metal detection systems with the latest coil technology. One of the VARICON systems on display is equipped with the new GLS MF tunnel detector. The new standard model with multi-frequency technology is used to inspect bulk and piece goods on a conveyor belt and has very good detection accuracy due to the raised operating frequency. The INTUITY coil of the second VARICON system operates with multi-simultaneous frequency technology and with innovative THiNK technology based on artificial intelligence. The advantages of INTUITY with THiNK are particularly evident for products with high intrinsic conductivity, as the product effect can be almost completely masked out.
Highlight number 3 is the RAPID 5000 metal separator, which has proven itself in practice many times over, for inspecting bulk materials in free-fall conveying lines. It detects all magnetic and non-magnetic metal contaminants in food and plastics, even if they are enclosed in the product.
With the Compliance Package, Sesotec presents as a fourth highlight an innovative software for complete and efficient documentation. Some of Sesotec's latest generation product inspection equipment features this software, which guarantees food production in compliance with guidelines. The Sesotec Compliance Package ensures safe products and prevents expensive recalls or recourse claims.
Thomas Hellgermann, Product Manager Food at Sesotec, is looking forward to FACHPACK/POWTECH 2022: "We are exhibiting both our latest product inspection solutions and those that have proven themselves in practice for decades. Our top priority is always to ensure that our systems meet customer requirements. After all, our goal is to help the industry manufacture safe products profitably while wasting less. That's how we define sustainability."
Visitors will experience product inspection solutions in live operation at the Sesotec booth. Experts at the booth will provide information on integration issues, networking and Sesotec's services.