The new SPEKTRUM SCOPE - For higher throughput capacity and higher material yield in glass recycling!


The glass sorting systems of the SPEKTRUM series separate cullet by colour and remove foreign materials such as ceramics, stone, porcelain (CSP) and metals. They are primarily used to improve the cullet quality in the recycling of hollow and flat glass. With a colour sorter high-quality single-colour fractions can be obtained from mixed-colour cullet. Special glass types also can be reliably separated.

At the IFAT the new SPEKTRUM SCOPE will be presented to trade visitors for the first time! This newly developed glass sorting system with NIR (near infrared) technology makes it possible to detect materials that cannot be differentiated by colour. With an extended working width the system furthermore offers a clearly higher throughput capacity.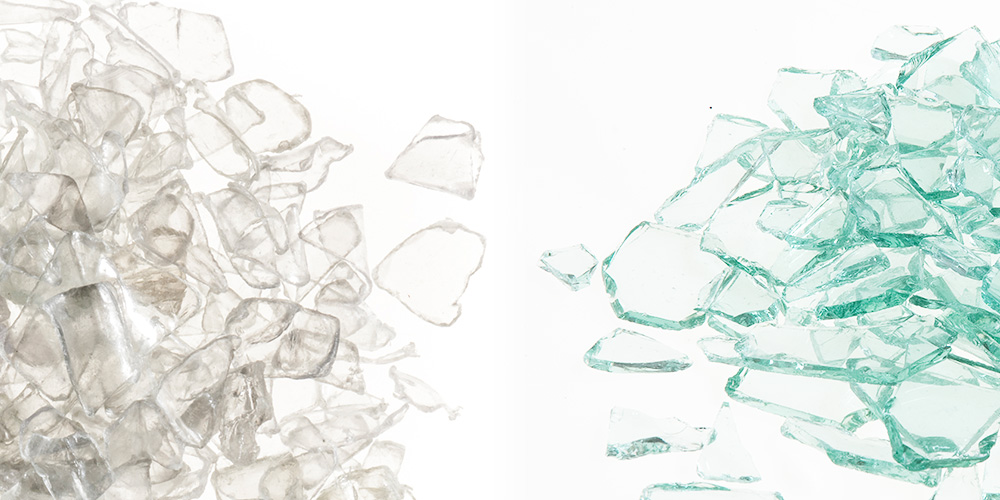 Detection of foreign materials of the same colour
Glass recyclers are facing the challenge of having to meet ever increasing quality requirements. At the same time the glass fractions to be processed are more and more contaminated with unwanted foreign materials. Especially plastics such as e.g. Plexiglas are difficult to detect with conventional systems. The SPEKTRUM SCOPE with high-resolution NIR cameras makes it possible to differentiate and reliably separate plastics and glass of the same colour.




Detection of different glass types

Special glass types also often are a great challenge in detection, but not for the new SPEKTRUM SCOPE which precisely and reliably detects e.g. heat-resistant special glass (borosilicate glass and others) and separates it from normal cullet.
Extended working width
Predecessor models of the SPEKTRUM SCOPE so far had two different working widths: 1024 mm and 1280 mm. With the SPEKTRUM SCOPE Sesotec now extends the working width of the SPEKTRUM series to 1536 mm. This allows even more flexibility with respect to the layout of glass recycling lines also for even higher throughput capacities.