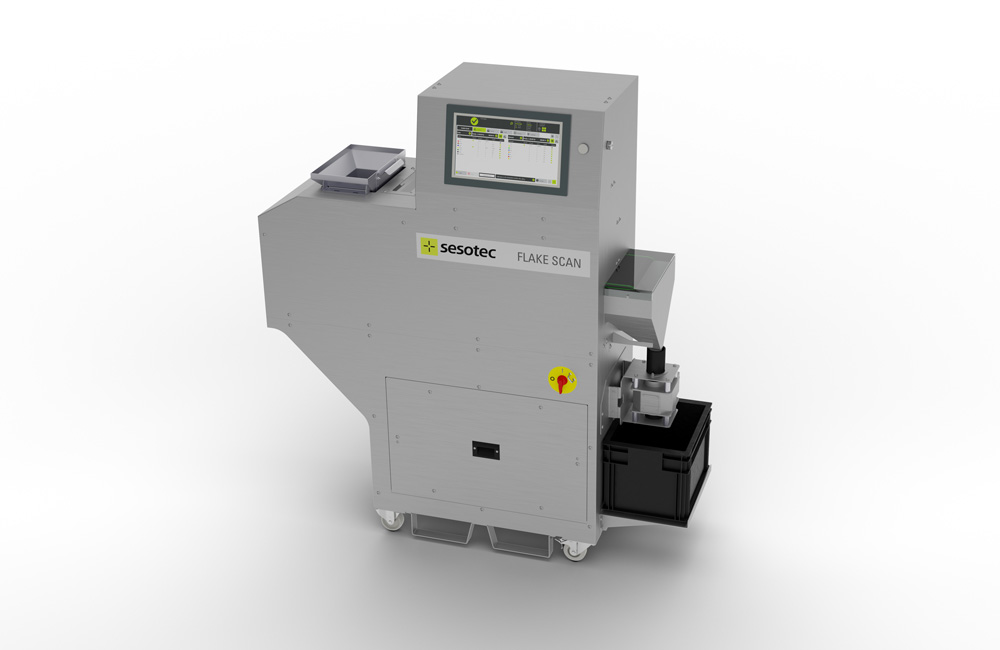 The guarantee of high quality of plastic flakes and regrind is crucial in determining whether plastic processors and manufacturers can profitably use and sell plastic recyclate.
Depending on how the recyclate will be used, but also as a means of evaluating the recycling sorting process, elaborate manual, visual, or thermal sample analyses are often necessary in order to assess the quality of a batch of materials. Such sample analyses are hardly representative, and furthermore require additional resources, costs, and time.
With the FLAKE SCAN analysis system, it takes only a few minutes to precisely determine the quality of plastic flakes and regrind.