---
Which services does the Lifetime Warranty
Package include?
Service contract with a term of at least 5 years subsequently extended by one year if it is not terminated.
Fixed annual costs

Continuous warranty on x-ray source and detector, for the duration of the contract (up to lifetime)

Annual maintenance of the complete unit with:

Check of the complete unit including the wearing parts
Precautionary replacement of source and detector depending on operating hours (parts price already included!)
Radiation protection test
Parameter setting
Device backup
Maintenance certificate for audit purposes
Free software update regarding operation and software features
---
Does the Lifetime Warranty Package pay off?
The cost advantage of the Lifetime Warranty Package is best illustrated by the example of an x-ray unit in a packaging line: 2-shift operation, 4,300 hours per year, 10 years running time.




Without the Lifetime Warranty Package you have irregular spare part costs and high unplanned downtime costs that increase your average operating costs.





With the Lifetime Warranty Package your annual costs always remain the same and can be optimally planned, you have no unplanned downtime costs. This gives you an average cost advantage of 20% over the entire contract period.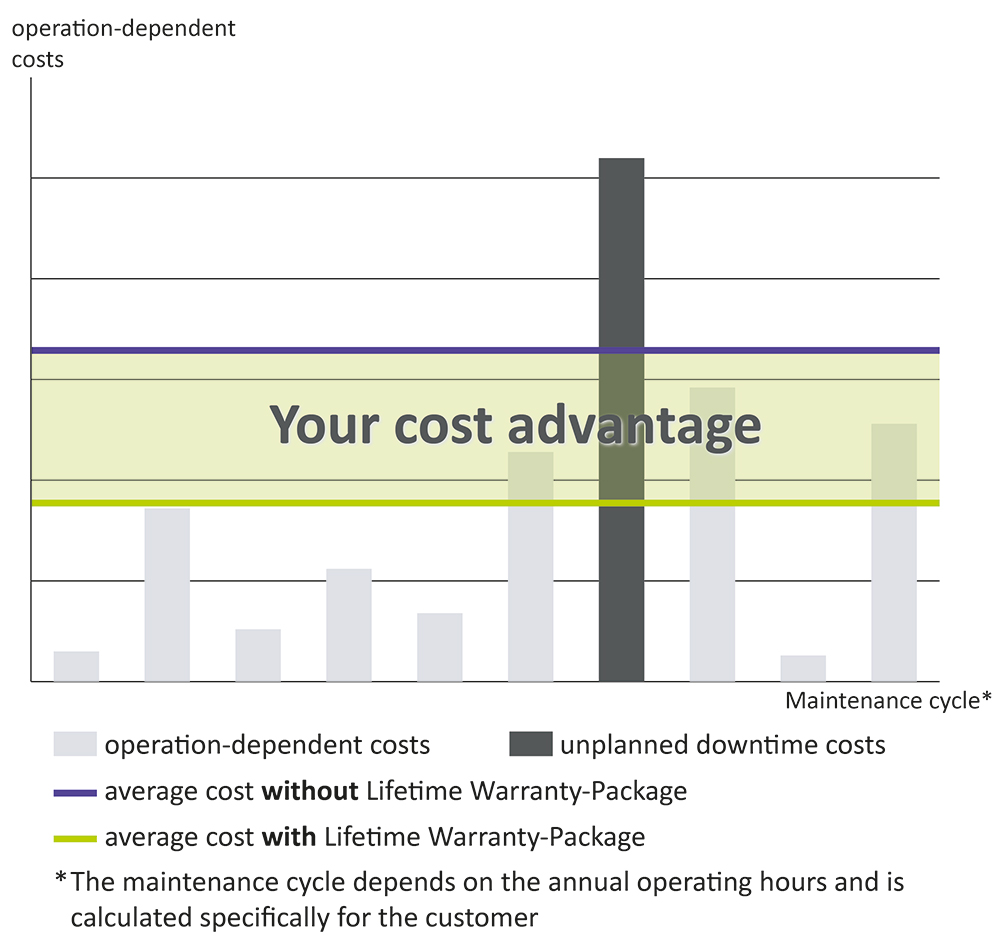 ---
You want to benefit from the advantages of the Lifetime Warranty Package? Please contact us.
Please fill in all fields marked with an asterisk. These are essential for processing your message.

Please also let us know which maintenance package you are interested in.