16/07/2021

|
Recycling more packaging –potential for PE and PP
In 2020, policymakers launched, among other things, the Packaging Act, another milestone on the way to a circular economy. According to this act, all products must be designed and produced in such a way that the packaging is either reusable or recyclable after use. The goal is to create high-quality plastic products from plastic packaging waste – supposed plastic waste. But in terms of recyclability, there are major differences between the various types of plastic. Plastics that can be sorted by type, such as polyethylene terephthalate (PET), polyethylene (PE), and polypropylene (PP), are particularly suitable.


Types of plastic and their identification with recycling codes
Hardly any other material is more present in everyday use than plastic. Over 400 billion tons of plastic with different properties – flexible or stiff, transparent or cloudy, soft or hard – are produced worldwide every year.
In order to distinguish between the different types, there are standardized abbreviations called recycling codes. These codes provide information about the material and its proper use and recycling.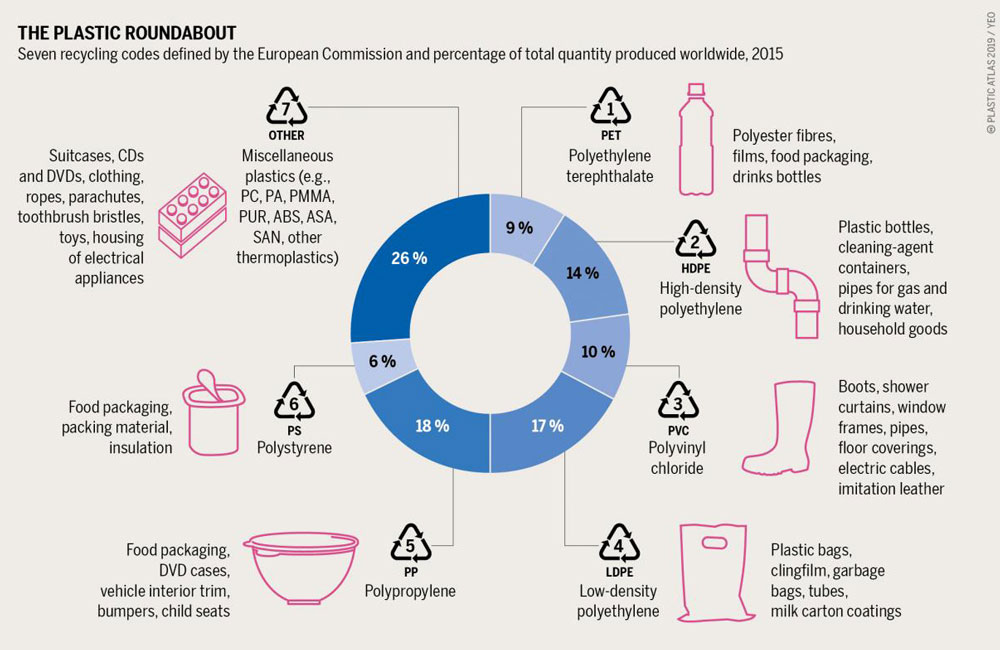 PLASTIC ATLAS 2019, Heinrich Böll Foundation and Friends of the Earth Germany (BUND)
An overview of the most commonly used types of plastic

Polyethylene (PE)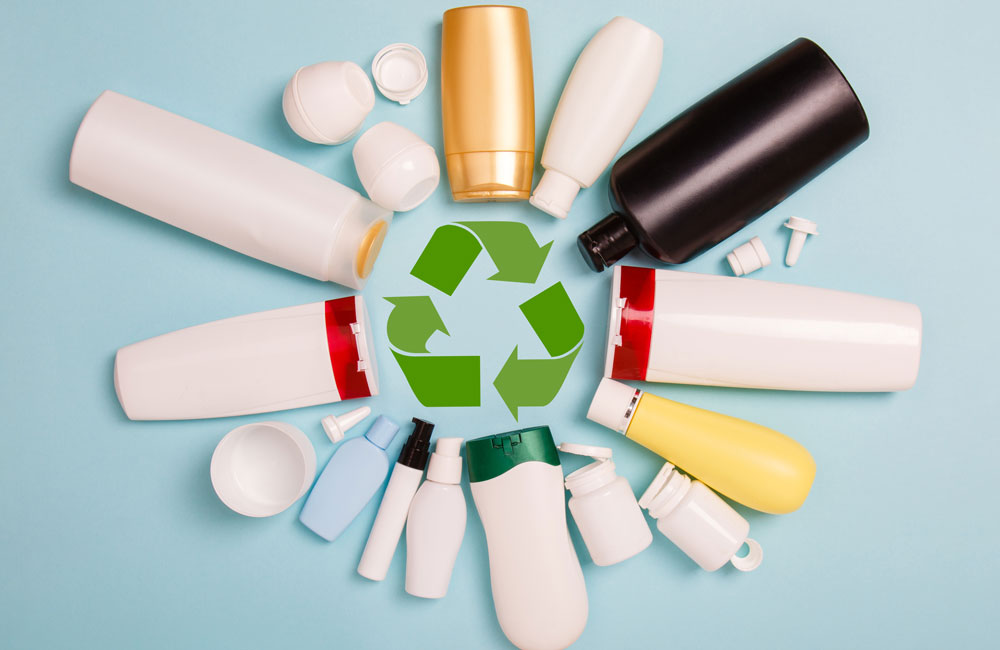 With a share of around 30%, polyethylene (PE) is the most widely used plastic in the world today. In Germany alone, more than half of all plastic packaging is made of polyethylene. PE comes in two forms: high-density (HDPE) and low-density (LDPE).
Polyethylene is very easy to recycle, provided it is not bonded with other plastics to form composite materials. Unlike other plastics, PE is often recycled with the same function: canisters become new canisters, film becomes new film, etc.
Polypropylene (PP)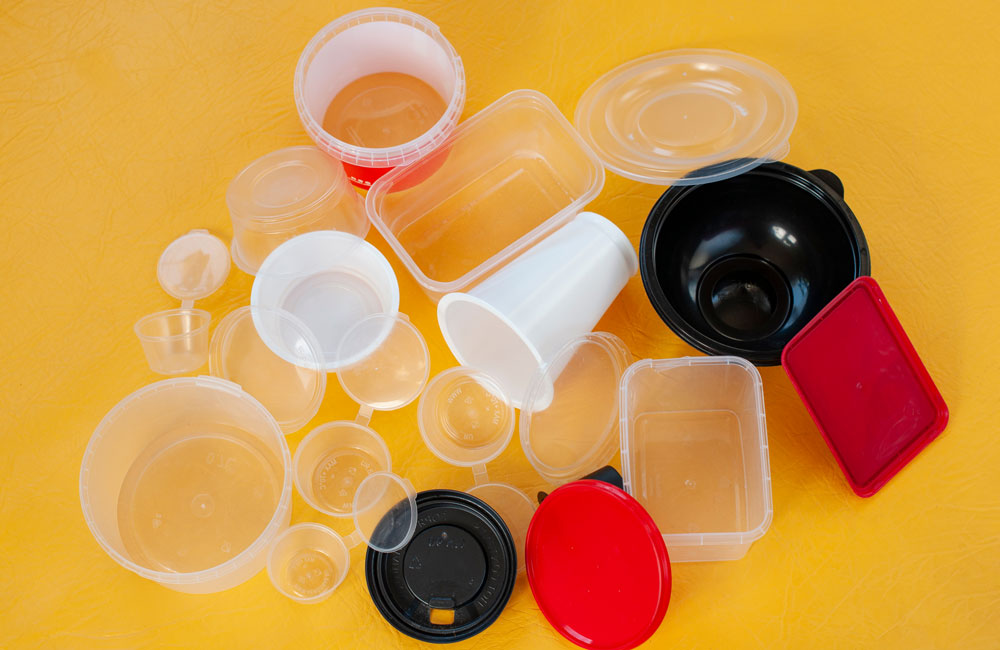 Polypropylene (PP) is a resistant and flexible plastic very similar to HDPE in terms of its properties and structure. With a market share of around 21%, it accounts for the second-highest proportion in the packaging sector in Germany after PE.
In principle, PP is also well suited for recycling. It can either be processed as a recyclate for reuse or remelted directly into new products. In Europe, recycled plastics can generally only be reused for food packaging after an EFSA (European Food Safety Authority) opinion to be reused for food packaging. This applies in principle to all recycled plastics that come into contact with food. Since EFSA does not yet have sufficient data on r-PP from mechanical recycling, the material is generally not approved for food contact. For this reason, r-PP is not usually used to make new packaging, but is used to make items such as garden furniture, park benches and appliances.

Polyethylene terephthalate (PET)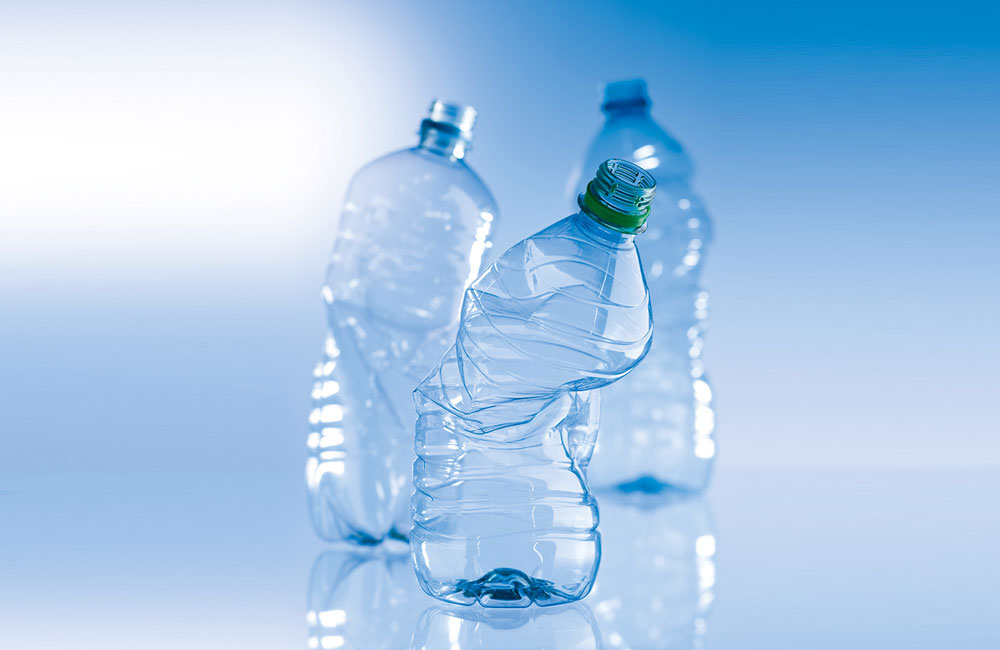 PET is best known as the material used to make disposable and reusable bottles for beverages. However, a lot of other plastic packaging is also made of PET.
As far as recycling is concerned, PET is the plastic with the best recycling balance sheet in Germany. This fact is mainly thanks to the deposit system for disposable beverage containers introduced in 2003. As a result, 99% of all PET bottles are collected and used as the basis for new products. PET can be processed again and again into high-quality products, and it retains its properties even after being reprocessed many times over. For example, a new PET beverage bottle can be made entirely of recycled PET.
Recycling potential for PE and PP
Recycling only PET would be far from enough to meet ambitious climate targets in the future. The European association Plastics Recyclers Europe (PRE) sees great potential for recycling polyethylene (PE), the second most processed plastic in the EU at around 9 million tons per year. Although PE is readily recyclable, current recycling rates of low-density PE are only around 31%. According to PRE, those rates could be higher. The organization states that plastic film waste, for instance, is still perceived as a difficult-to-process material stream, even though Europe has already proven that stretch film recycling is entirely possible.
In order to be able to maximize recycling potential, products would have to be designed with more thought given to their future recycling on the one hand, and existing recycling technologies would have to be further developed on the other. The organization also calls for the introduction of harmonized collection and sorting processes at the EU level in order to increase both the quantity and the quality of the collected waste.
Recycling pouch made of PE
Frosch recognized the potential of polyethylene
and collaborated with the packaging producer Mondi to develop a 100% 
recyclable stand-up pouch made of plastic. This milestone on
the way to a circular economy was rightly awarded the German Packaging Prize
and the World Packaging Award. 

Why? Because nearly all other pouches currently
on the market are made of composite materials. Sorting plants are unable to
separate these plastics into their individual components. As a result, the
pouches are not recycled but incinerated for thermal recycling.

The recycling of PP bottles, containers, and thermoplastics is also coming more and more into focus and represents another important section of the recycling market. Recycled PP can be used to produce a wide variety of end products for different applications. However, similar to PET waste, the quality and condition of collected PP waste varies. Often, the quality of the collected material is very low. Therefore, it is also necessary to continue developing PP recycling technologies and provide new technical solutions in order to maximize the recycling potential of polypropylene.
High-quality PE and PP recycling with the aid of modern sorting technologies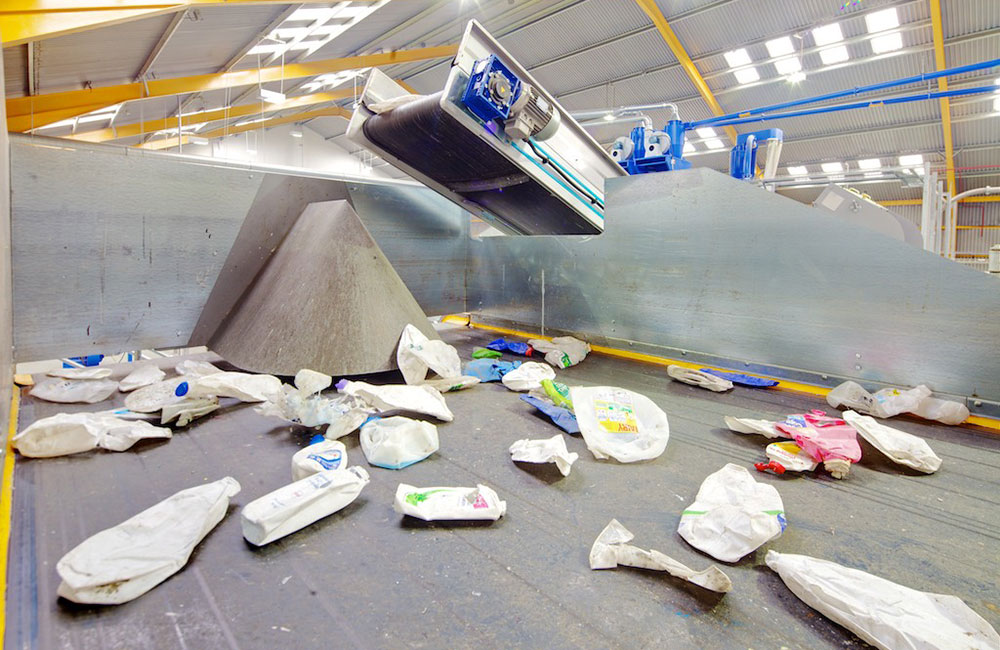 There is a wide variety of packaging made of PE or PP. From beverage bottle caps and tetra packs to shampoo or milk bottles and detergent containers, there is a colorful mix of items in a wide variety of colors, sizes, and shapes. Especially since there is no returns system for PE or PP bottles in many countries, these end up mixed together in household recycling or garbage cans or recycling centers and are presorted by sorting plants. The different nature and the various, sometimes chemical, content of this packaging increase the requirements for sorting and recycling.
Moreover, only very few recycling plants are capable of producing food-grade PE recyclate. In addition, there are hardly any official approvals for PE and PP recyclate for food packaging. For this reason, there are hardly any customers for such recyclate.
The right technologies will make it possible to maximize the recycling potential of PP and PE in the future. Modern sorting systems reliably detect and sort plastic types, colors, shapes, metals, and foreign bodies. Thanks to a rejection accuracy of up to 99%, they achieve the highest levels of purity. Innovative lighting and camera technologies also enable the detection of difficult-to-distinguish colors and functional materials such as barrier bottles or additives.
Sorters from Sesotec, for example, offer recyclers maximum sorting flexibility, as they can be individually customized and optimized – whether for sorting bottles, caps, or even plastic shredder material.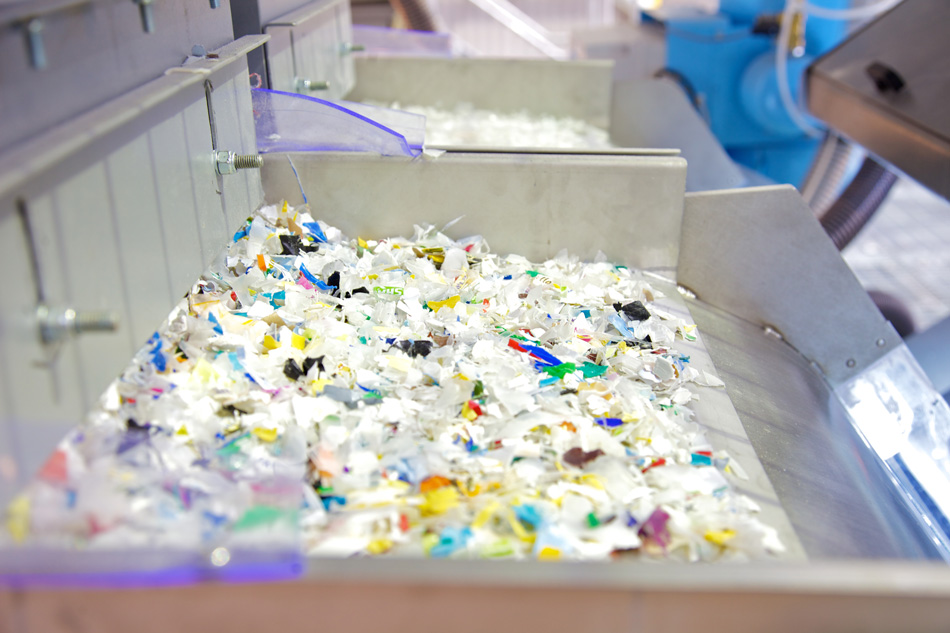 Conclusion
Since the introduction in Germany of the yellow garbage can in 1991 and the deposit system for bottles in 2003, plastic recycling has developed steadily. This means that packaging is not simply thrown away after use; it is used as a secondary raw material for producing new packaging and thus remains a valuable substance in the value chain.

Moreover, the collection, sorting, and processing of packaging represent an important economic sector. And on the policymaking side of things, the importance of the circular economy is also continually growing in Europe, which is reflected not least in the strict legal requirements for packaging and its recycling.

But the recycling potential, especially for PE and PP, is far from exhausted. Many recycling companies still lack the right technologies to sort a wide variety of plastic packaging by type and produce high-quality recyclate that can be used to produce new packaging.

---


New E-Book: The Circular Economy - Challenges and opportunities for Recyclers and plastics processors
In this comprehensive e-book, you will gain insight into the most important factors of the Circular Economy. In particular, we look at the goal of creating a circular economy that must be profitable not only for people and the environment but also for recyclers, plastics manufacturers and processors.